The USD/JPY pair is one that will be very interesting to watch the rest of this week. With the nonfarm payroll number coming out on Friday, it is not surprising that the market simply went back and forth during the session on Wednesday. We are getting close to one of the biggest economic announcements that comes into play when dealing with the Japanese yen, and as a result it doesn't surprise us to think that a lot of hesitation would enter the marketplace.
Ultimately, we do believe that this pair goes higher, and there is a case to be made for an upcoming trend line that should continue to elevate the market. Nonetheless, even below there we see quite a bit of support. The 101 level is the first major support level. Below that we see, and we would not hesitate to start buying somewhere in that general vicinity. We need to see a supportive candle first of course, but we do believe that bargain hunters will enter the marketplace in that general vicinity.
This market continues to be a fight between two central banks and what their intentions are. The reason the jobs number will mean so much to this particular pair is that it could put, the Federal Reserve on the tapering path, which of course will bring up the value of the US dollar. Contrast that with the Japanese situation right now, and the Bank of Japan seemingly just starting a massive quantitative easing program. Because Forex trading typically involves trying to predict what happens six months down the road, it makes sense that the Dollar would continue to appreciate against the Yen, as the Japanese look nowhere near ready to reverse their monetary policy. Because of this, we believe that this market will continue to be propelled higher, and we do ultimately believe that this market will look for the 105 handle. In fact, if we get a stronger than anticipated jobs number, it could find the 105 level much quicker than any of you expect. In the meantime though, we are buying dips that show signs of support.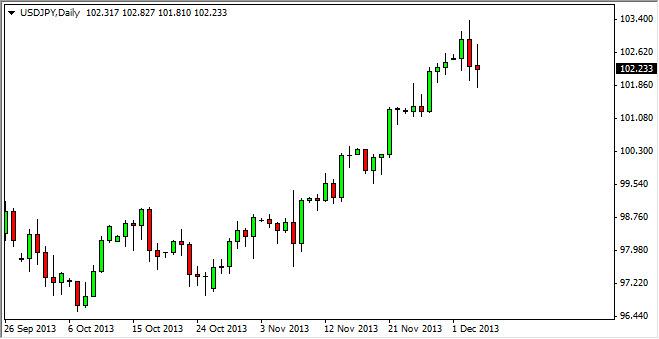 Written by FX Empire