In our service, we provide members trade setup in Live Trading Room. However, our setup is based on certain conditions. To trade, we need these conditions:
There's a bullish sequence (for buying) and bearish sequence (for selling)
We can see clear correction in 3 swing or 7 swing. In addition, we can measure with higher degree of certainty the extreme area based on 100% – 161.8% Fibonacci extension.
In the charts below, we show how we gave a call to sell $EURGBP by first identifying the bearish sequence then the 3 waves corrective rally to sell.
EURGBP Daily Chart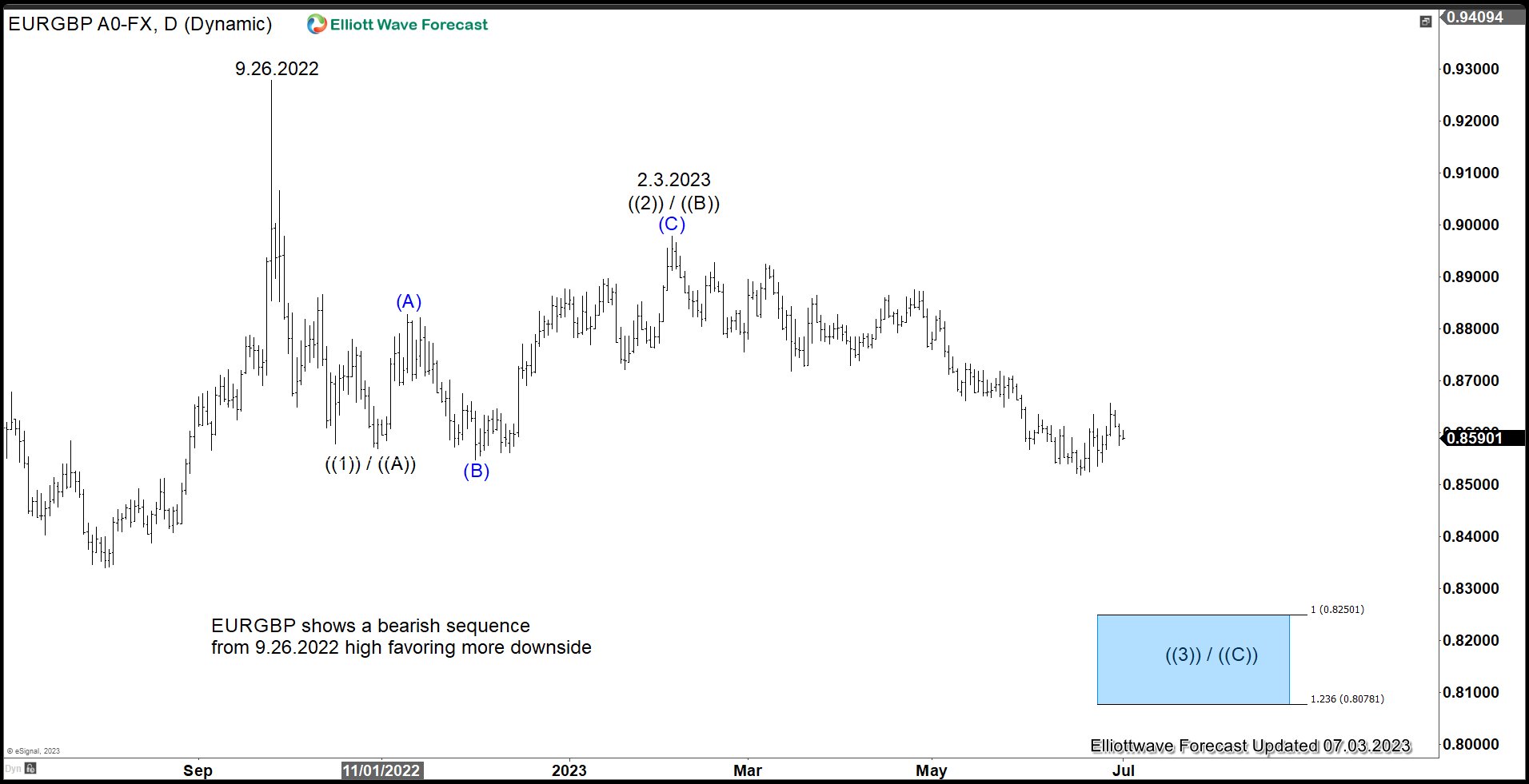 EURGBP Daily Chart above shows a lower low (bearish) sequence from 9.26.2022 high favoring further downside. We can label the lower low sequence either as a 5 waves impulse or 3 waves zigzag. In 5 waves impulse, pair is currently within wave ((3)). It can go to as low as 161.8% Fibonacci extension of wave ((1)). In a 3 waves zigzag, pair is currently in wave ((C)). Typically in a zigzag it can go to at least 100% of wave ((A)). Either way, further downside is likely and rally therefore should continue to fail in 3, 7, or 11 swing for further downside.
EURGBP 4 Hour Elliott Wave Chart 28 June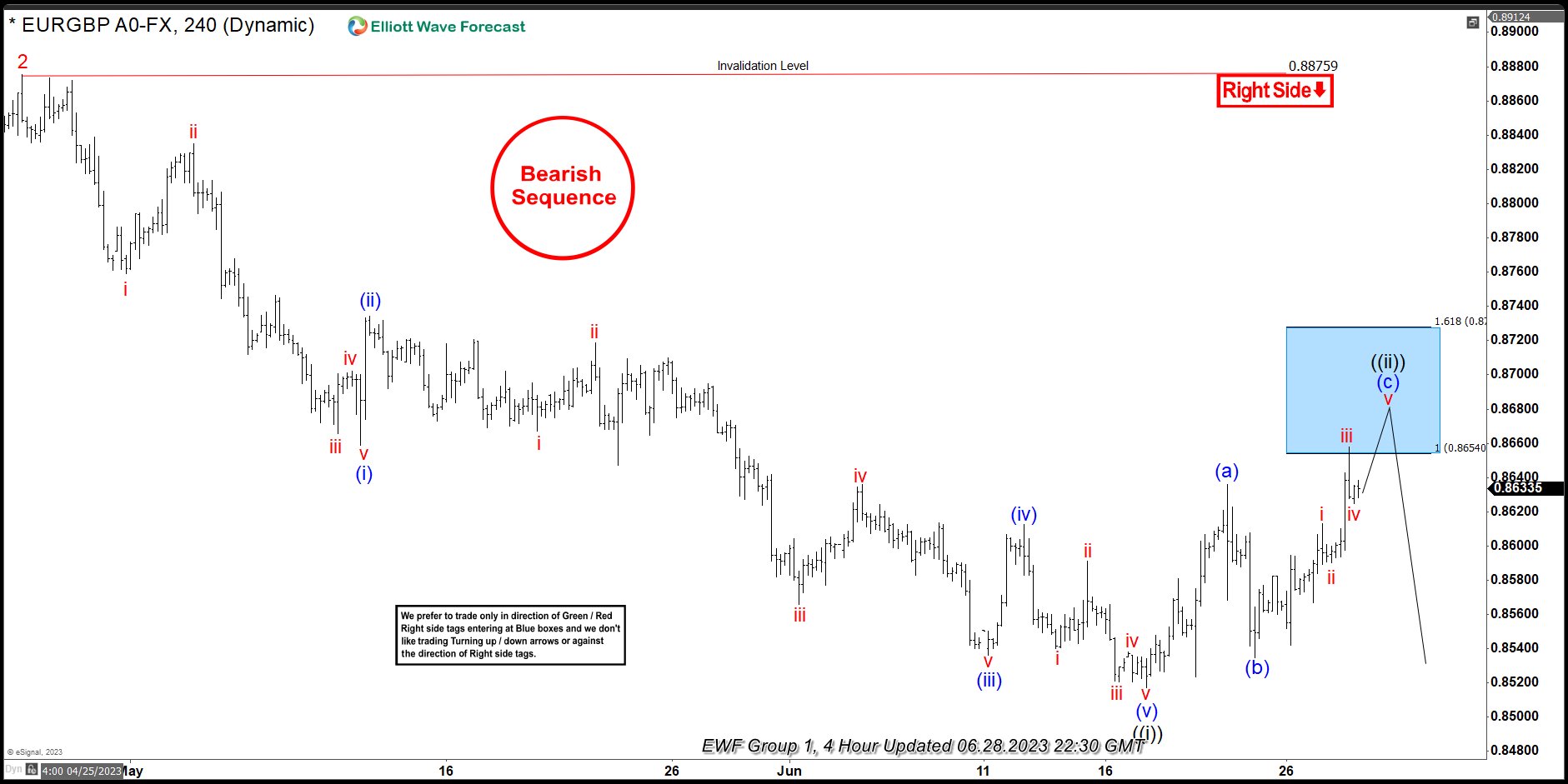 As the Daily chart suggests, EURGBP sequence is bearish and thus rally should fail in 3 or 7 swing. In the 4 hour chart from 28 June last month, EURGBP saw a rally in 3 waves. We informed our members that the rally should fail in 3 swing at the blue box area of 0.8654 – 0.872. We told members that pair should extend lower after reaching the blue box area or at least pullback in 3 waves. Our advice to members is to sell in Live Trading Room as the sequence is bearish and pair shows a clear 3 waves rally. We turn out to be right as the latest weekend chart below shows
EURGBP 4 Hour Elliott Wave Chart from 1 July
Latest 4 hour weekend update above shows pair turning lower as expected from the blue box area. Our members who sold at the blue box as we advised in Live Trading Room has already taken partial profit on the move down. Stop loss for the remaining position has also been moved to the entry level, thus the position is completely risk free. Now we just wait to see if pair can extend to new low or do a double correction higher. If pair does a double correction higher, it should find another sellers at the next 100% – 161.8% extension in 7 swing.
Source: https://elliottwave-forecast.com/video-blog/eurgbp-sell-setup-works/