Hello Traders! Today, we will look at the Daily Elliott Wave structure of AbbVie Inc. ($ABBV) and explain why the stock should soon reach a Blue Box area and react higher.
AbbVie Inc. is a pharmaceutical company headquartered in North Chicago, Illinois. It is ranked 6th on the list of largest biomedical companies by revenue. The company's primary product is Humira (adalimumab) ($21 billion in 2022 revenues, 37% of total), administered via injection. It is approved to treat autoimmune diseases including rheumatoid arthritis, Crohn's disease, plaque psoriasis, and ulcerative colitis.
$ABBV Daily Elliott Wave View July 3rd 2023: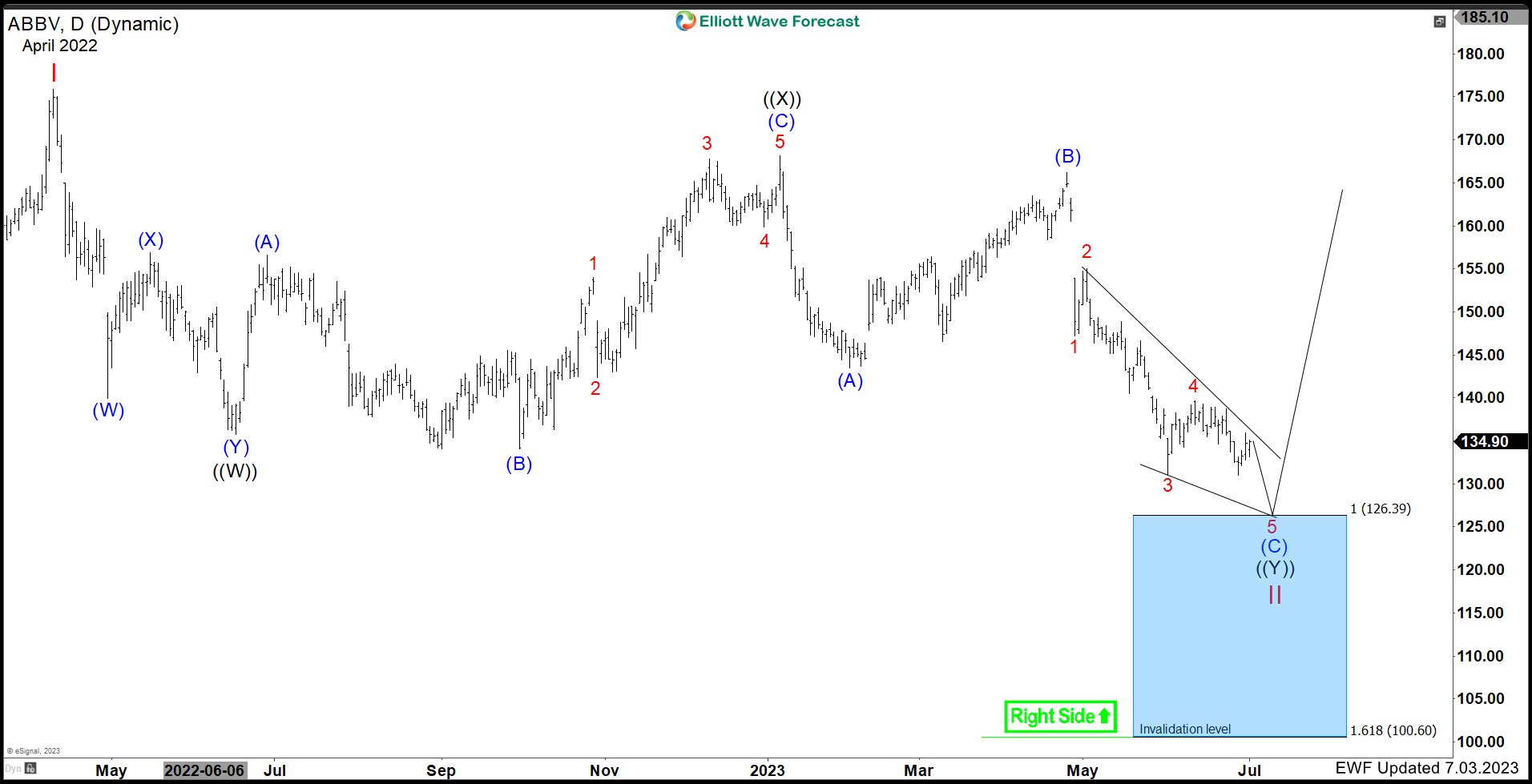 The Daily chart above shows the cycle from April 2022 peak unfold in a double three (WXY) corrective structure. The stock should be at the tail end of the correction towards the Blue Box area at $126.39 – 100.60 where buyers are expected to appear and start the next cycle higher. Although, we like it lower right now towards the blue box, traders should not be short selling the last swing lower as truncations can happen at this stage of the market.
We have a bullish sequence against March 2020 lows. As long as price remains above the invalidation level at $100.60, $ABBV is expected to rally soon. Remember, corrections run in 3, 7 or 11 swings, so risk management should be exercised. The market could bounce and end up doing 11 swings lower before higher so we like to book partial profits and get risk free once the bounce takes place from the blue box.
Source: https://elliottwave-forecast.com/video-blog/abbvie-inc-abbv-poised-rally-soon-blue-box-area/