A Double three structure is a sideways combination of two corrective patterns. There are several corrective patterns including zigzag, flat, and triangle. When two of these corrective patterns are combined together, we get a double three. A combination of two corrective structures labelled as WXY. Wave W and wave Y subdivision can be zigzag, flat, double three or triple three of smaller degree. Wave X can be any corrective structure WXY is a 7 swing structure. Now, we are going to check what happened in these days at GBPUSD.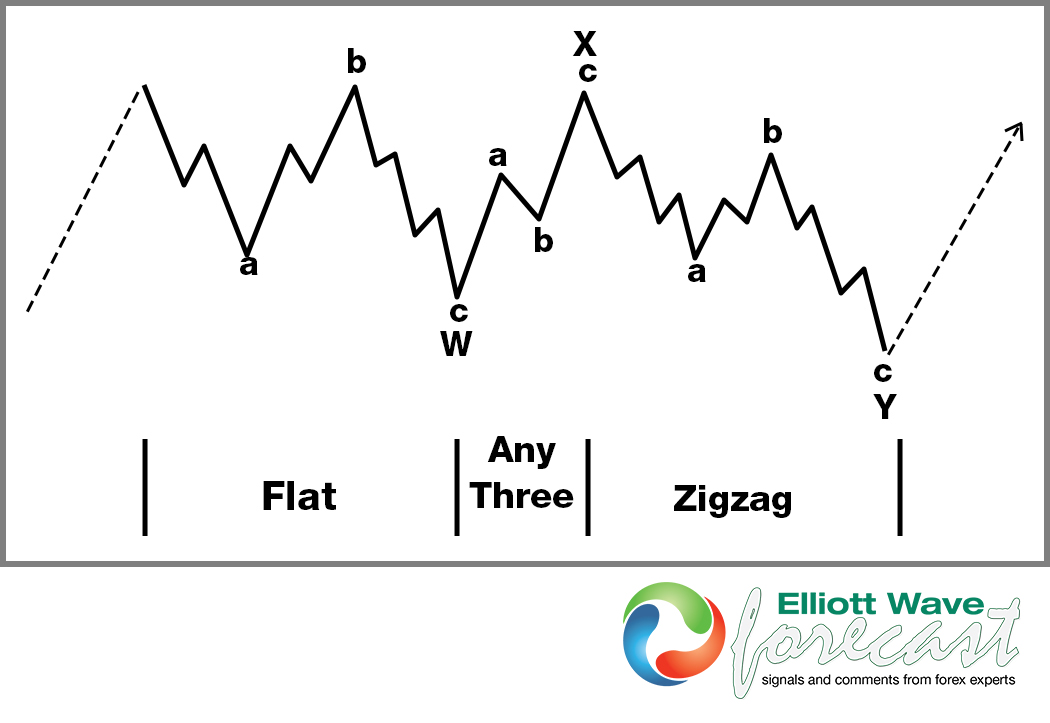 GBPUSD – 1 Hour Chart Asia Update June 27, 2023
GBPUSD ended at cycle at 1.2848 high and we called wave 1. The pair entered in corrective mode building 3 swings lower from the high ended wave (a) at 1.2690. The market bounce in another 3 swings to finish wave (b) at 1.2840. Then the price action fell again building an impulse as wave (c) that ended at 1.2684. These labels (a), (b) and (c) with a 3-3-5 structure is known as flat correction, it is the first part of this double correction, which is known as wave ((w)). Next, we need to look for a corrective bounce as wave ((x)) and then develop 3 more swings lower to finish the double correction as wave ((y)) and wave 2.
GBPUSD – 1 Hour Chart New York Update June 28, 2023
In the chart above, we can see how the wave ((x)) completed creating a double correction (w), (x), and (y) as an internal structure. This wave ((x)) or connector ends its movement at 1.2759 and kept dropping as expected to continue building the double correction of wave 2. Once the connector is ended, we can determinate the ideal area to look for ending the wave 2 in GBPUSD, that is blue box that comes in 1.2593 – 1.2490 area.
GBPUSD – 1 Hour Chart New York Update June 30, 2023
The result of the blue box is obvious. The market made 3 swings more to the downside (a), (b), and (c), completing the wave ((y)) and wave 2 as double correction at 1.2589, inside the blue box area. The GBPUSD rally from the blue box and currently we are expecting to break wave 1 high. In case that the structure is still correcting, the price action should make 3 swings higher at least before continue to the downside.
Source: https://elliottwave-forecast.com/forex/gbpusd-reacted-blue-box-double-structure/