In this blog, we are going to take a look at the Elliott Wave chart of Nikkei (NKD_F). The NY Midday chart update from August 20 shows that Index has ended the cycle from August 7 low as wave 3 at 23355 high. The sub-waves of the rally unfolded as 5 waves impulsive structure. Elliott Wave theory dictates that 3 waves pullback should happen afterwards before the rally continues.
Down from wave 3 high, wave (w) ended at 23065 low. The bounce in wave (x) ended at 23250 high. The index then declined lower in wave (y) and reached the blue box, which is 100-161.8% extension of wave (w)-(x). From that blue box, Index saw 3 waves bounce. However, the bounce failed below wave 3 high and extended lower breaking the previous wave ((w)) low. That wave ((x)) bounce ended at 23205 high. This indicates that the pullback is unfolding as double three correction.
Nikkei (NKD_F) 8.20.2020 NY Midday Elliott Wave Chart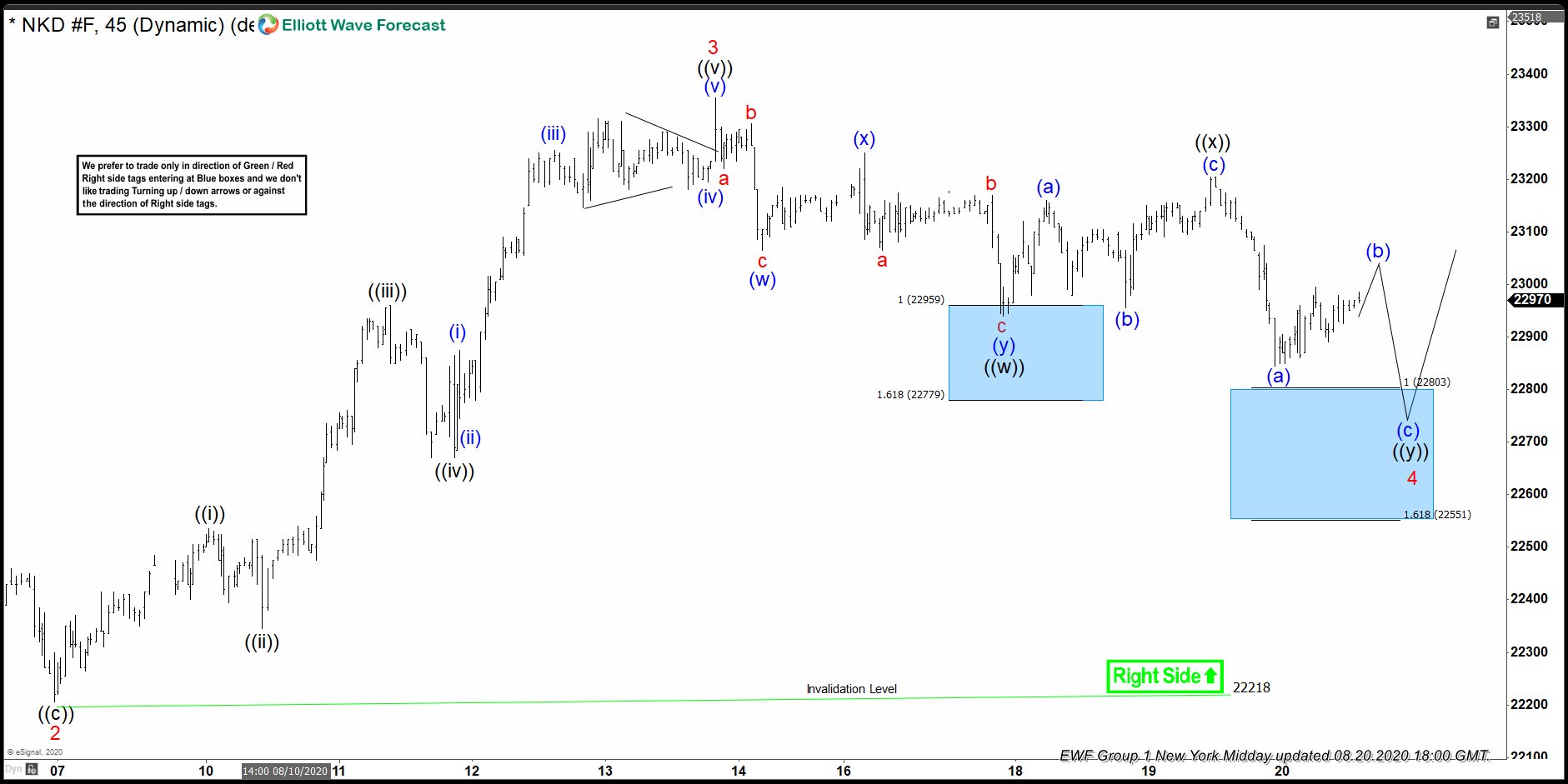 1 hour NY chart update from August 21 shows that Index managed to reach another blue box. This second blue box is the 100-161.8% extension of wave ((w))-((x)). As long as 161.8% extension level stays intact, index is expected to see another 3 waves bounce at least from there or to resume the rally if it can break above previous wave 3 high.
Nikkei (NKD_F) 8.21.2020 NY Elliott Wave Chart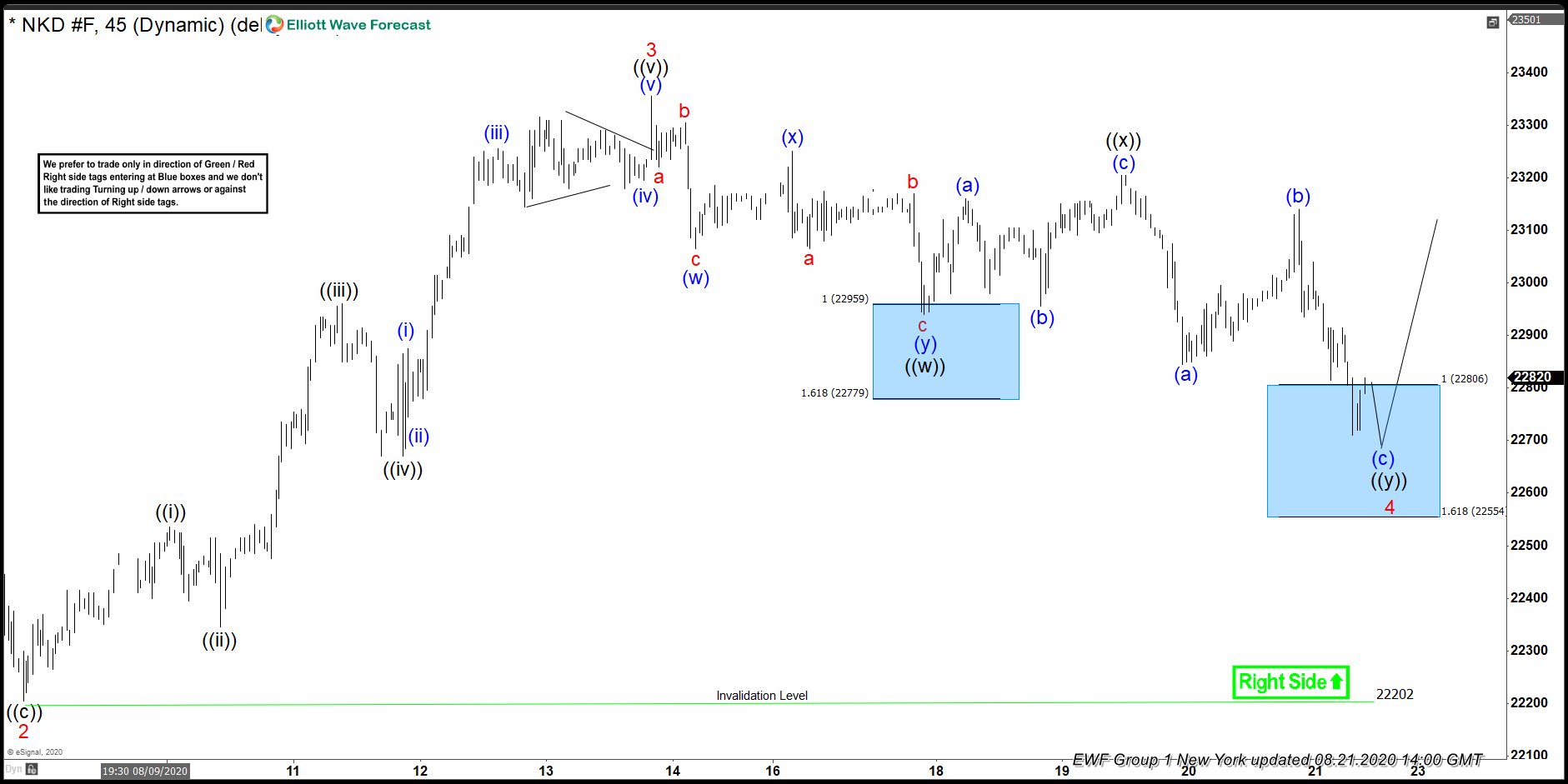 1 hour Asia chart update from August 26 shows that Index ended wave 4 pullback at 22710 low, which is within the blue box. From there, Index has managed to resume higher. Up from wave 4 low, Index ended wave ((i)) at 23430 high. That rally broke above previous wave 3 high, confirming that the next leg higher in wave 5 has already started. Currently wave ((ii)) pullback is in progress. As long as the low at 22710 low stays intact, the dip in 3,7 or 11 swings is expected to find support for more upside. The alternate is that Nikkei could have ended wave 5 and cycle from July 31 low. If the index breaks below 22710 low, then Nikkei could be doing a larger 3 waves pullback to correct cycle from July 31 low in 3,7 or 11 swings before upside resume again.
Nikkei (NKD_F) 8.26.2020 Asia Elliott Wave Chart