Goldman Sachs (NYSE : GS) is one of the top 5 banks in USA and it's stock is currently up $25% year-to-date. Last year, GS was on the edge of breaking its bullish trend which was established since 2009 but the bulls took over on the right time to re-establish the main path.
The stock created a bullish higher high sequence from December 2018 low aiming for a minimum target at equal legs area $239 -$252 which is currently supporting further rally in the coming few months as GS is close to break above July 2019 peak creating another bullish sequence. June & October lows are expected to hold during short term pullback to allow the stock to continue it's uptrend aiming for a break higher above 2018 peak.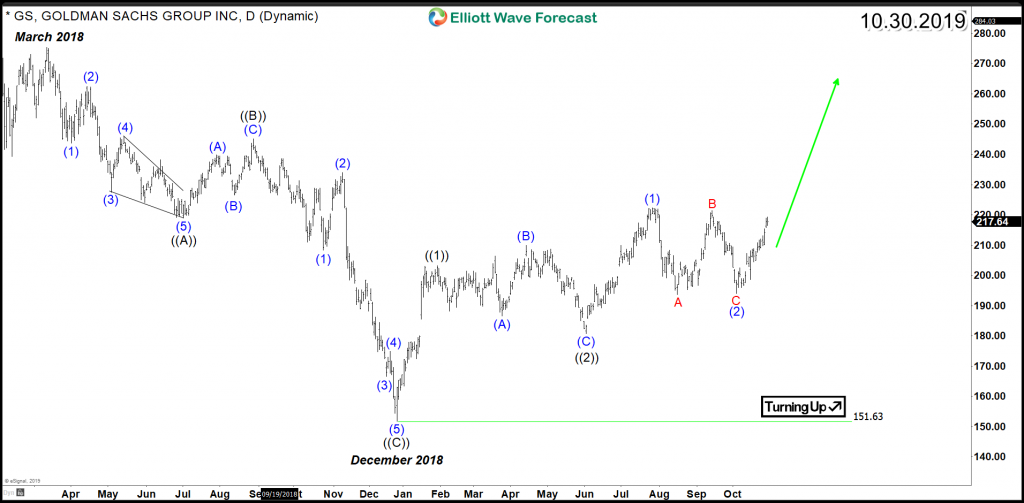 The entire financial sector has turned bullish in the recent month after major stocks like Bank Of America, Citigroup and JP Morgan managed to break out of the consolidation range that took place during the summer correction. Consequently, Goldman Sachs will also remain supported during pullbacks based on the correlation with the rest of stock market and it's own bullish sequence.