Johnson & Johnson (JNJ) is an American multinational corporation founded in 1886 that develops medical devices, pharmaceuticals, and consumer packaged goods. Its common stock is a component of the Dow Jones Industrial Average, and the company is ranked No. 36 on the 2021 Fortune 500 list of the largest United States corporations by total revenue.
JNJ Daily Chart May 2023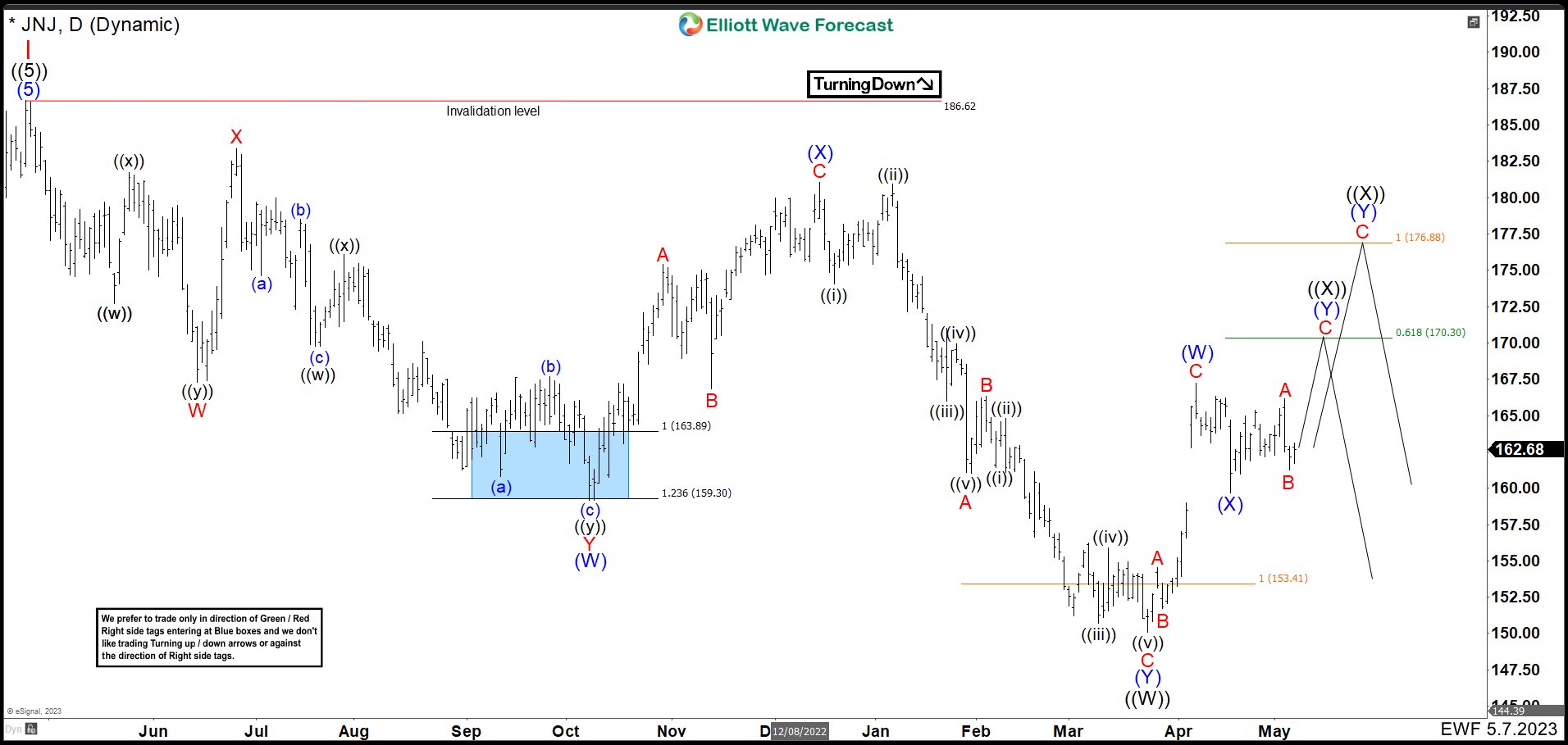 In the last analysis, we predicted that the JNJ share price will be rejected in the 170.30 – 176.88 area. We called a short correction before resuming the bull trap. However, the market continued extending the correction lower to 153.15 without breaking wave ((W)) low and rally in the bull trap.
JNJ Daily Chart October 2023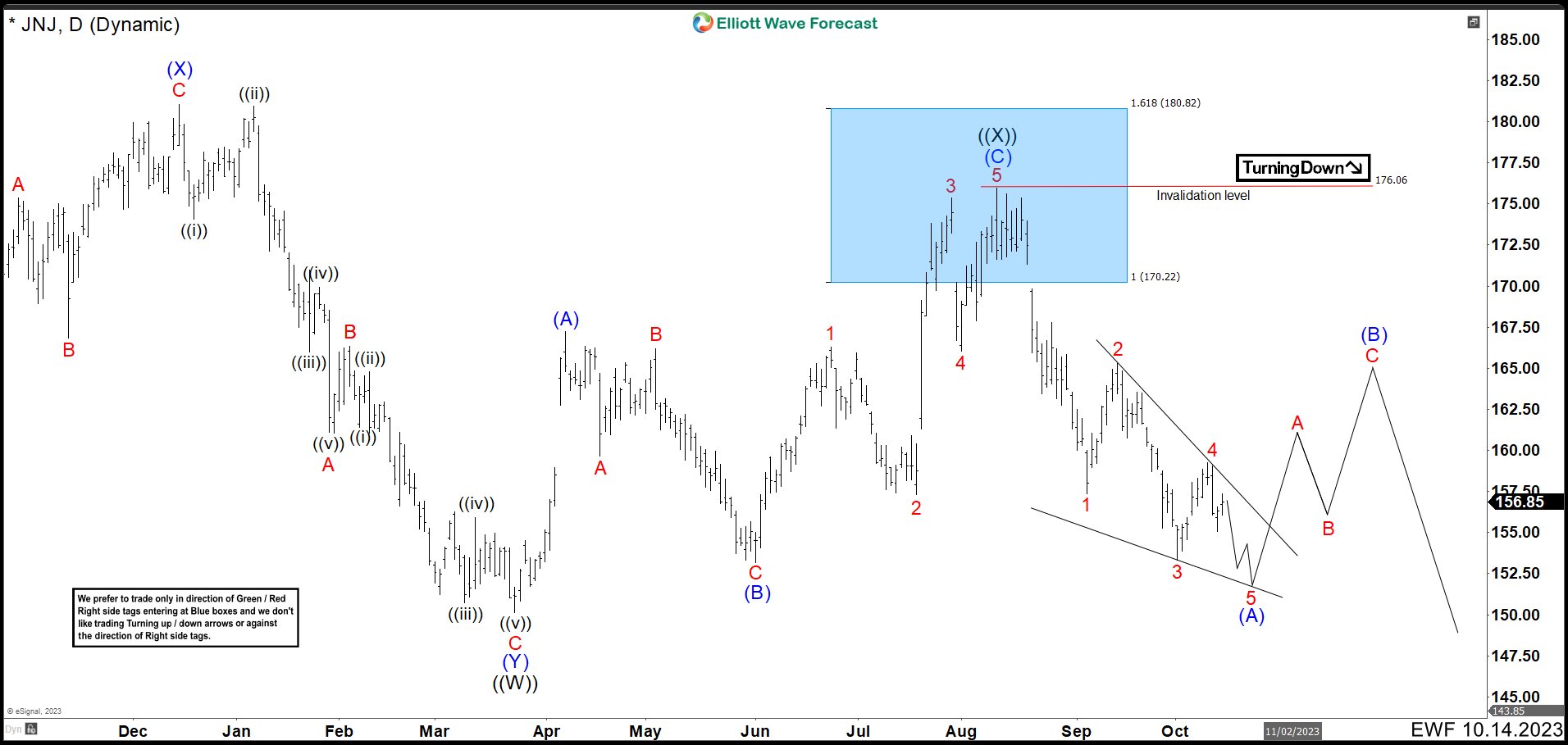 Up from wave ((W)) low, we called wave (A) ending at 167.23. Then, we had a deep correction ending at 153.15 as wave (B). At the end, JNJ rallied building a clear impulse completing a connector ((X)) at 175.97 and started the bearish momentum again. The structure from wave ((X)) looks like is developing a leading diagonal. Wave 1 of the diagonal ended at 157.35 low and wave 2 bounce finished at 165.27. Again the price dropped to 153.32 ending a wave 3 and the correction as wave 4 finished at 159.27.
Ideally, we need one more leg lower that breaks below 153.32 to complete a wave 5 and also wave (A). Once the leading diagonal is ended, we expect 3, 7 or 11 swings higher to finish wave (B) before resuming the correction lower. The view is valid as market stays below 175.97 high. In case, the leading diagonal did not complete breaking above 159.27 before 153.32, the structure will be a double correction (W), (X) and (Y). That means that wave 3 of (A) will be the wave (W) and we'll expect the same 3, 7 or 11 swings higher to finish wave (X) before turning lower.
Source: https://elliottwave-forecast.com/stock-market/johnson-jnj-continue-bearish-cycle/