Hello fellow traders. Bitcoin $BTCUSD has been giving us a lot of good trading setups recently.   In this blog, we're going to take a quick look again at the latest Elliott Wave setup of Bitcoint $BTCUSD and explain trading strategy . As our members know $BTCUSD  is showing impulsive- bullish sequences. Bitcoin is bullish against the 28864.3 pivot. We've been calling for a rally and recommending members to keep buying the dips in 3,7,11 swings whenever chances occur .
$BTCUSD 1 Hour Elliott Wave Analysis 2.10.2021
$BTCUSD is bullish against the 37446.7 low in first degree. Cryptocurrency is giving us pull back wave ((iv)) which can be ending any moment. The price has already reached blue box at : 44356.6-42368.1 ( buyers zone). From the Blue Box area area we expect rally to take us toward new all-time highs ideally. We don't recommend selling it. Strategy is buying the dips at the proposed blue box area. The main trend is bullish so we expect to see 3 waves bounce at least from the blue box. As soon as the price hits 50Fibs against the (b) blue high we will make long position risk free.
As our members know, Blue Boxes are no enemy areas , giving us 85% chance to get a bounce. You can learn more about Elliott Wave Patterns at our Free Elliott Wave Educational Web Page.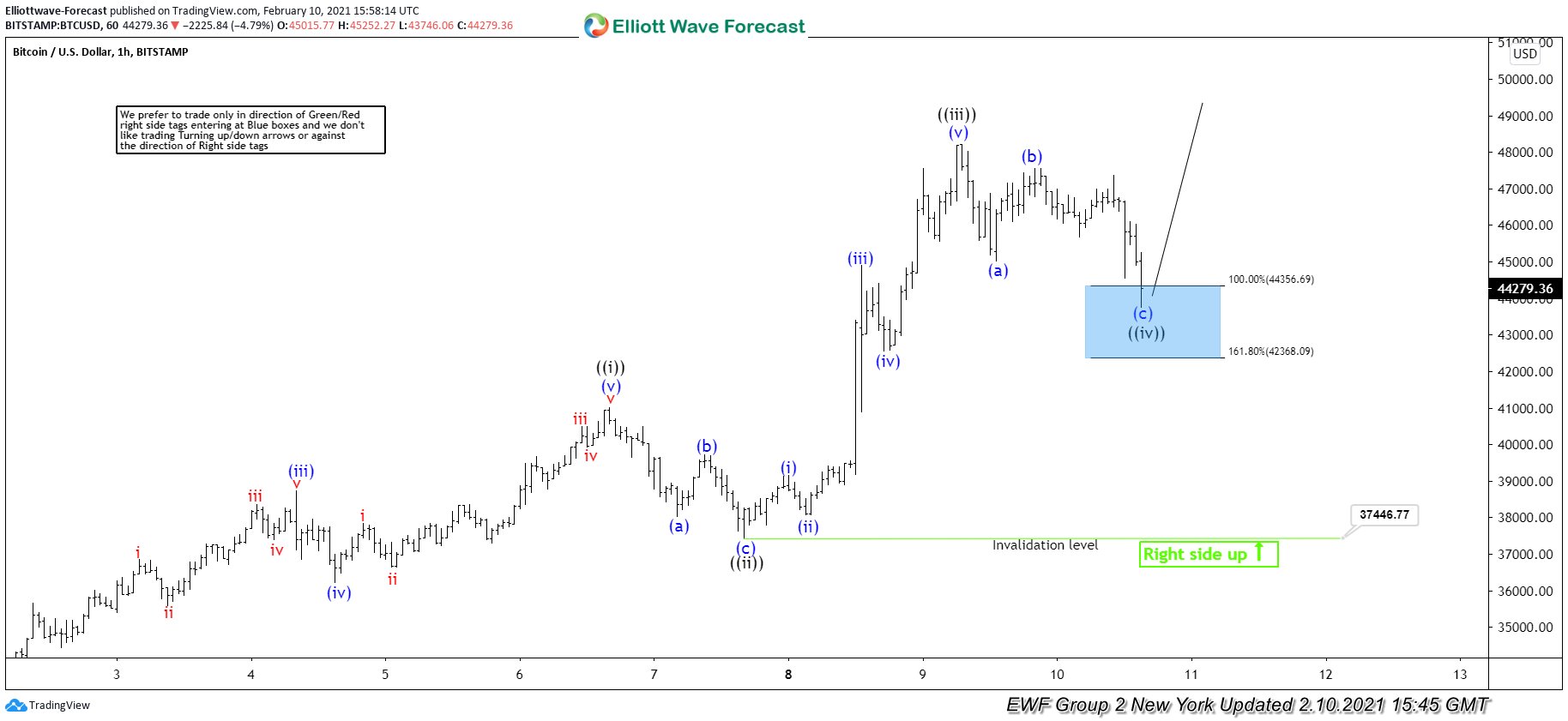 BTCUSD 1 Hour Elliott Wave Analysis 2.11.2021
Bitcoin is showing nice reactions from the blue box band we got break toward new highs as expected. We don't recommend selling BTCUSD in any proposed pull back and favor the long side from the blue box. Members who took long trades are now enjoying profits in risk free positions. Our system is not hard to understand. We're always trading in the direction of the main trend. Idea is to enter at the extreme areas which we mark on the charts as blue boxes.
Keep in mind market is dynamic and presented view could have changed in the mean time. You can check most recent charts in the membership area of the site. Best instruments to trade are those having incomplete bullish or bearish swings sequences.We put them in Sequence Report and best among them are shown in the Live Trading Room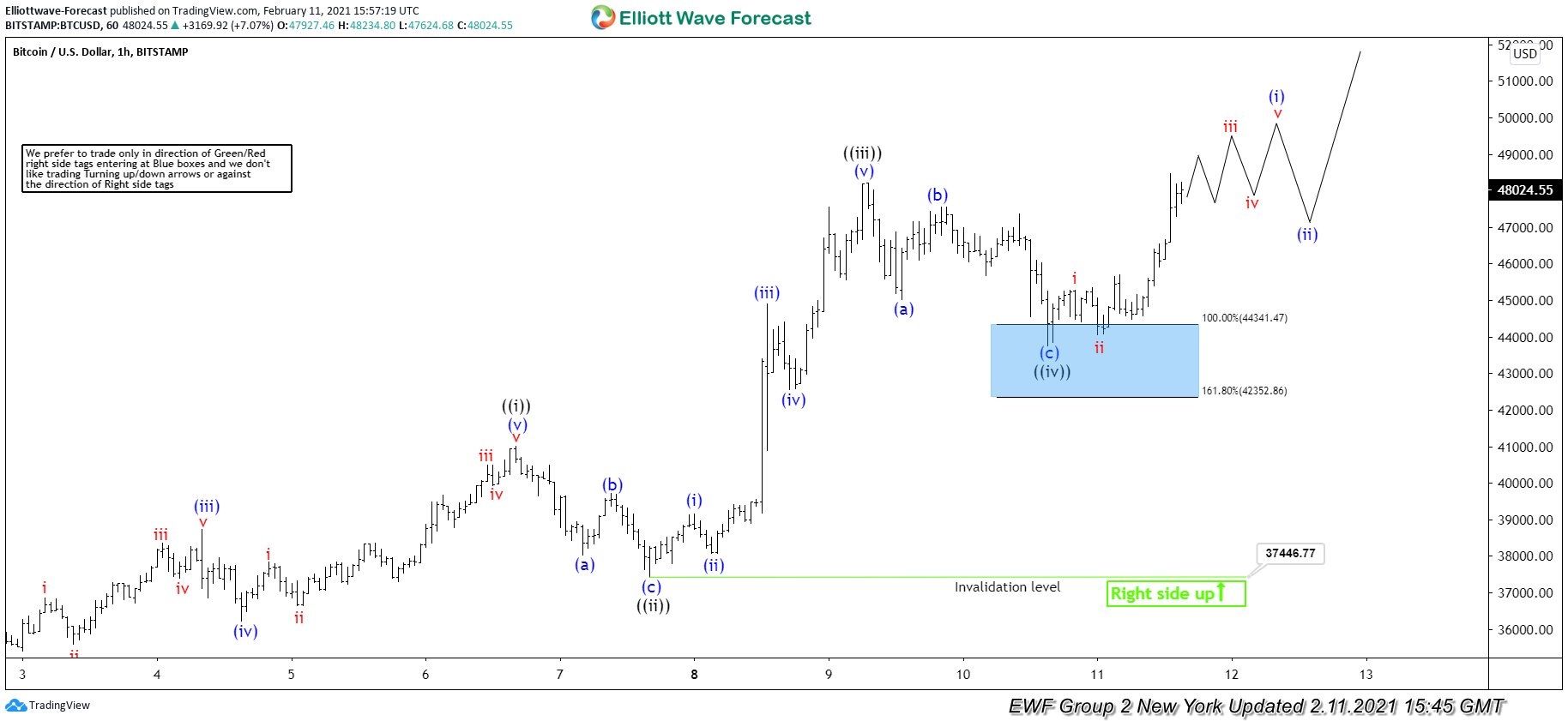 Elliott Wave Forecast
Source: https://elliottwave-forecast.com/trading/another-trading-bitcoin-btcusd/