Barrick Gold Corporation is a Canadian mining company and one of the largest gold mining companies in the world. Founded in 1983, Barrick has its headquarters in Toronto, Ontario, Canada, and operates mines and projects in various countries around the globe. Below we will look at the weekly Elliott Wave outlook for the stock.
Barrick (GOLD) Weekly Elliott Wave Chart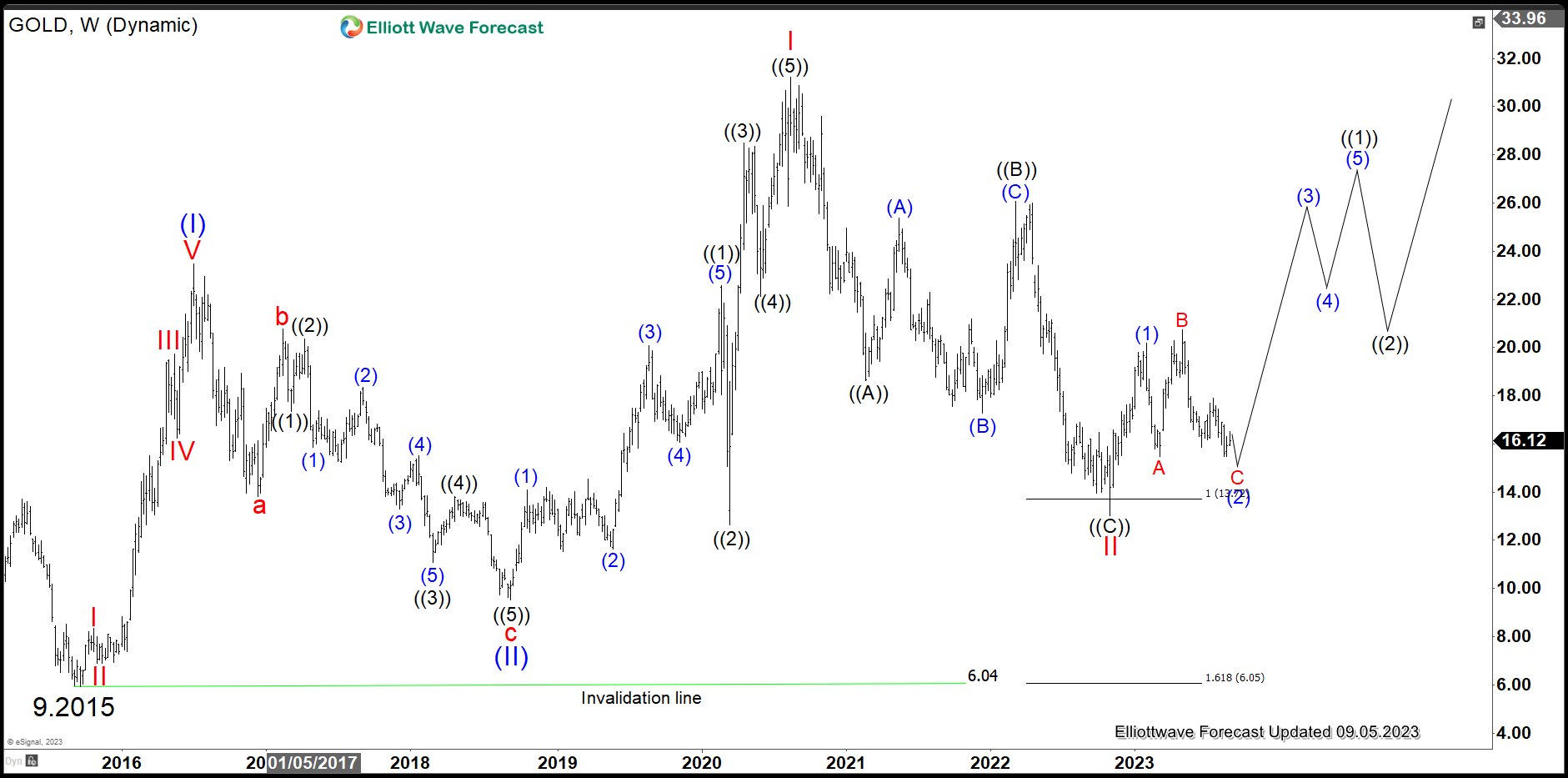 Rally from September 2015 low is unfolding as a nest. Up from September 2015 low, wave (I) ended at 23.47 and pullback in wave (II) ended at 9.53. The stock then resumed higher in wave I towards 31.22. Pullback in wave II ended at 13.01 with internal subdivision as a 3 waves zigzag. The stock has since turned higher in wave III. Up from wave II, wave (1) ended at 20.19. Wave (2) pullback is in progress as an expanded flat and expected to end soon above wave II. While dips stay above wave II low at 13.01, expect the stock to extend higher.
Source: https://elliottwave-forecast.com/stock-market/barrick-gold-nyse-gold-looking-end-expanded-flat/