The Fed has done a series of hike the benchmark interest rate last year. As a result, Indices have not performed well last year due to the rising rate environment. One of the popular vehicles to trade Indices is QQQ. Invesco QQQ is an exchange-traded fund (ETF) that tracks the Nasdaq-100 Index™. The Index includes the 100 largest non-financial companies listed on the Nasdaq based on market cap. Below we will take a look at the Daily Elliott Wave chart for QQQ which favors further downside overall.
QQQ Daily Elliott Wave Chart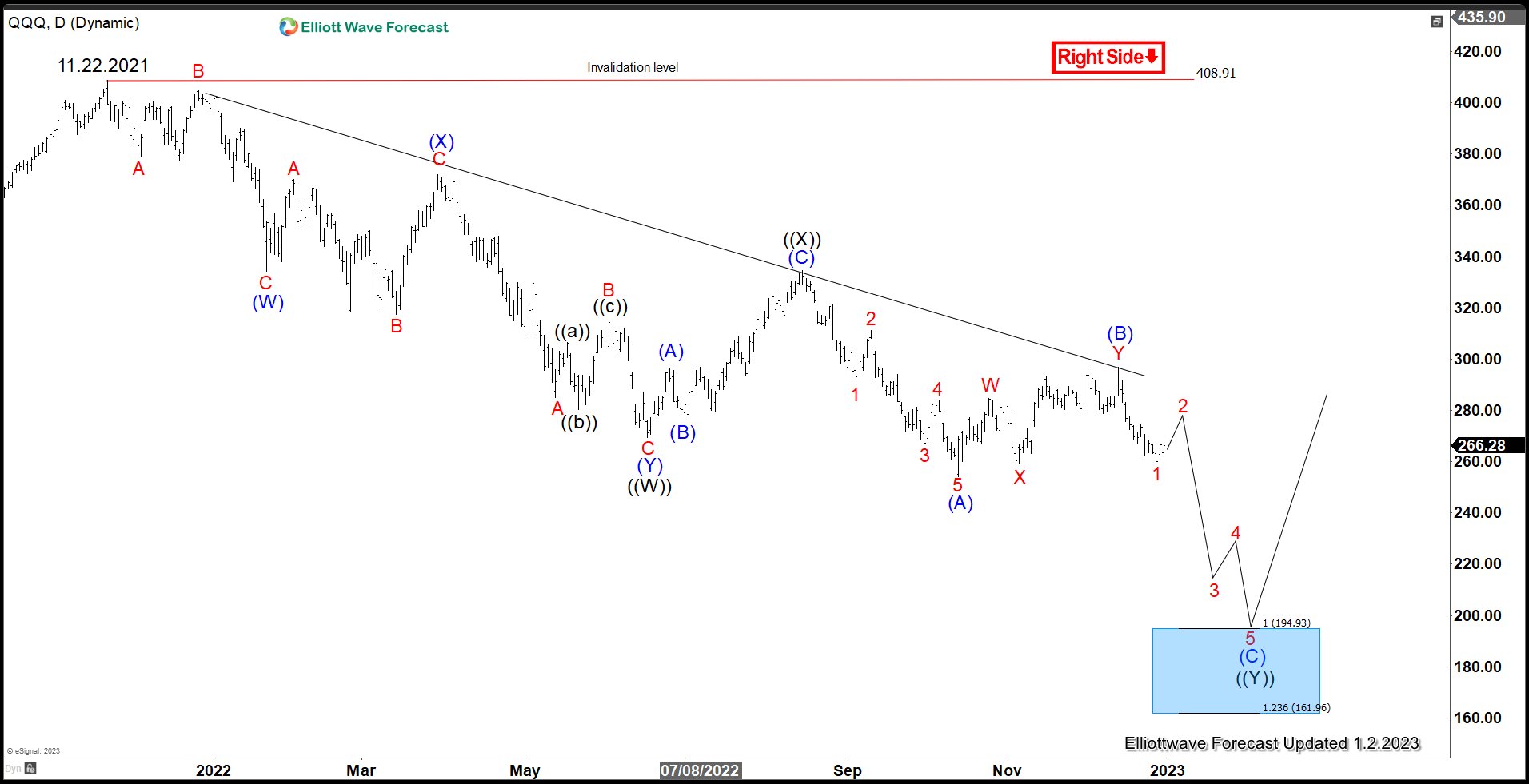 Daily Chart of QQQ (ETF tracking Nasdaq-100 Index) above shows that the ETF has incomplete bearish sequence from 11.22.2021 favoring further downside. The decline from 11.22.2021 takes the form of a double three Elliott Wave structure. Down from 11.22.2021 high, wave (W) ended at 334.15 and wave (X) rally ended at 371.83. The ETF then extends lower in wave (Y) towards 269.28 which completed wave ((W)). The ETF then bounced higher in wave ((X)) as a zigzag which ended at 334.42. Wave ((Y)) lower is currently in progress with internal subdivision as a zigzag. Down from wave ((X)), wave (A) ended at 254.25 and rally in wave (B) ended at 296.88. Expect wave (C) lower to reach the 100% – 123.6% Fibonacci extension at 161.96 – 194.93 area to complete wave ((Y)).
Source: https://elliottwave-forecast.com/stock-market/qqq-see-downside/