Caterpillar Inc. ($CAT) is an American Fortune 100 corporation that designs, develops, engineers, manufactures, markets, and sells machinery, engines, financial products, and insurance to customers via a worldwide dealer network. It is the world's largest construction-equipment manufacturer. Caterpillar stock is a component of the Dow Jones Industrial Average.
Caterpillar ElliottWave September 2022 View (Weekly):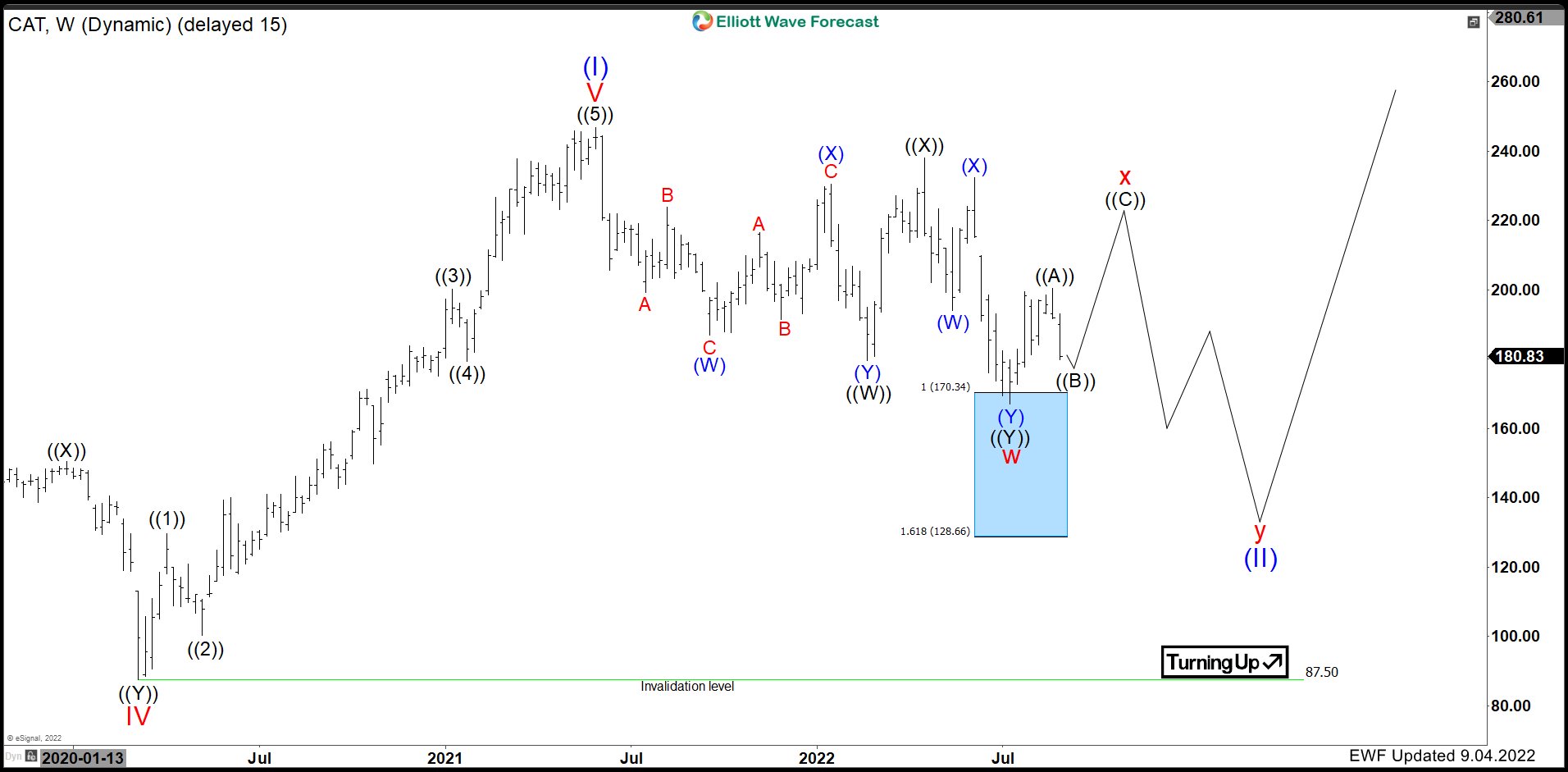 The Weekly Chart above shows the cycle from March 2020 low unfold in a 5 waves impulse structure. After the peak in late May 2021, CAT is now favoured to have ended a super cycle from 2009 lows and can be correcting it. For now, it has pulled back in a double three structure (7 swings) . It hit the Blue Box area ($170.34 – 128.66) where a reaction higher took place. So far, the reaction higher has unfolded in 5 swings and is now pulling back in ((B)) where a bounce is expected to take place soon as long as the July low at 167.08 remains intact. Any longs from the blue box should be risk free at this point. Whether the low at 167.08 will hold remains to be seen. We don't like selling it but if we break below July lows then, we like to buy again at the next blue box area in red y.
Source: https://elliottwave-forecast.com/stock-market/caterpillar-inc-cat-reached-inflection-area-whats-next/