Algorand is a proof-of-stake blockchain cryptocurrency protocol. Algorand's native cryptocurrency is called ALGO. It was founded in 2017 by Silvio Micali, a professor at MIT, composed of a company and a foundation. Algorand Foundation manages ecosystem growth, award funding, cryptographic research primitives, on-chain governance, and decentralization of the Algorand network, including nodes. The core development of the Algorand protocol is overseen by Algorand Inc., a private corporation based in Boston.
ALGO Daily Chart January 15th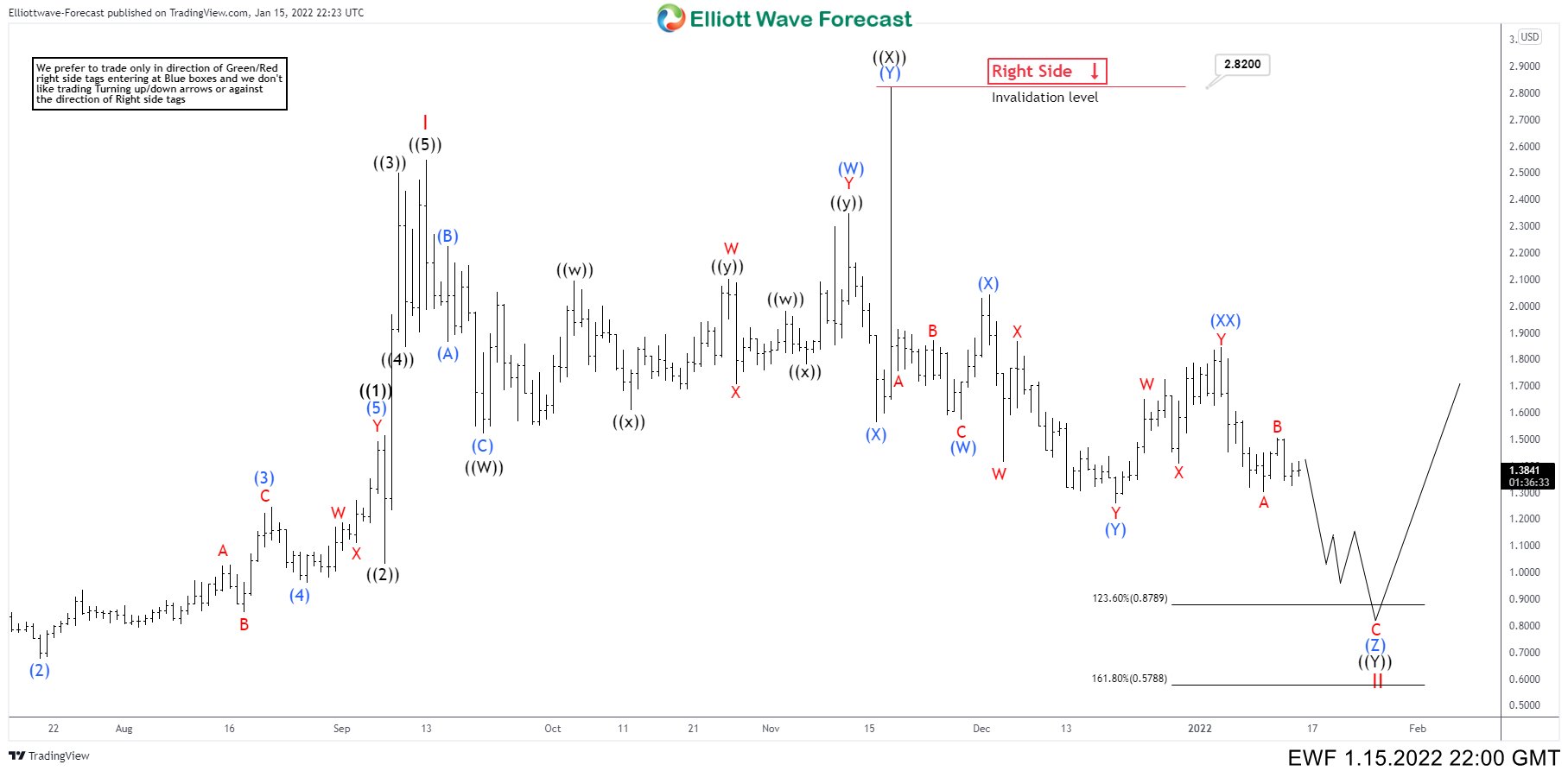 In January of this year, the market conditions were no longer good, for this reason we expected the cryptocurrencies to fall. In the graph chart we can see ALGO. After making a sharp upward move last year, it continued to decline. From the peak we have a double correction (W), (X), (Y), and a new rally could have started. However, we forecast a triple correction given the bearish market scenario as explained above. The target for these moments we calculated in 0.88 to 0.58 area.
ALGO Daily Chart March 4th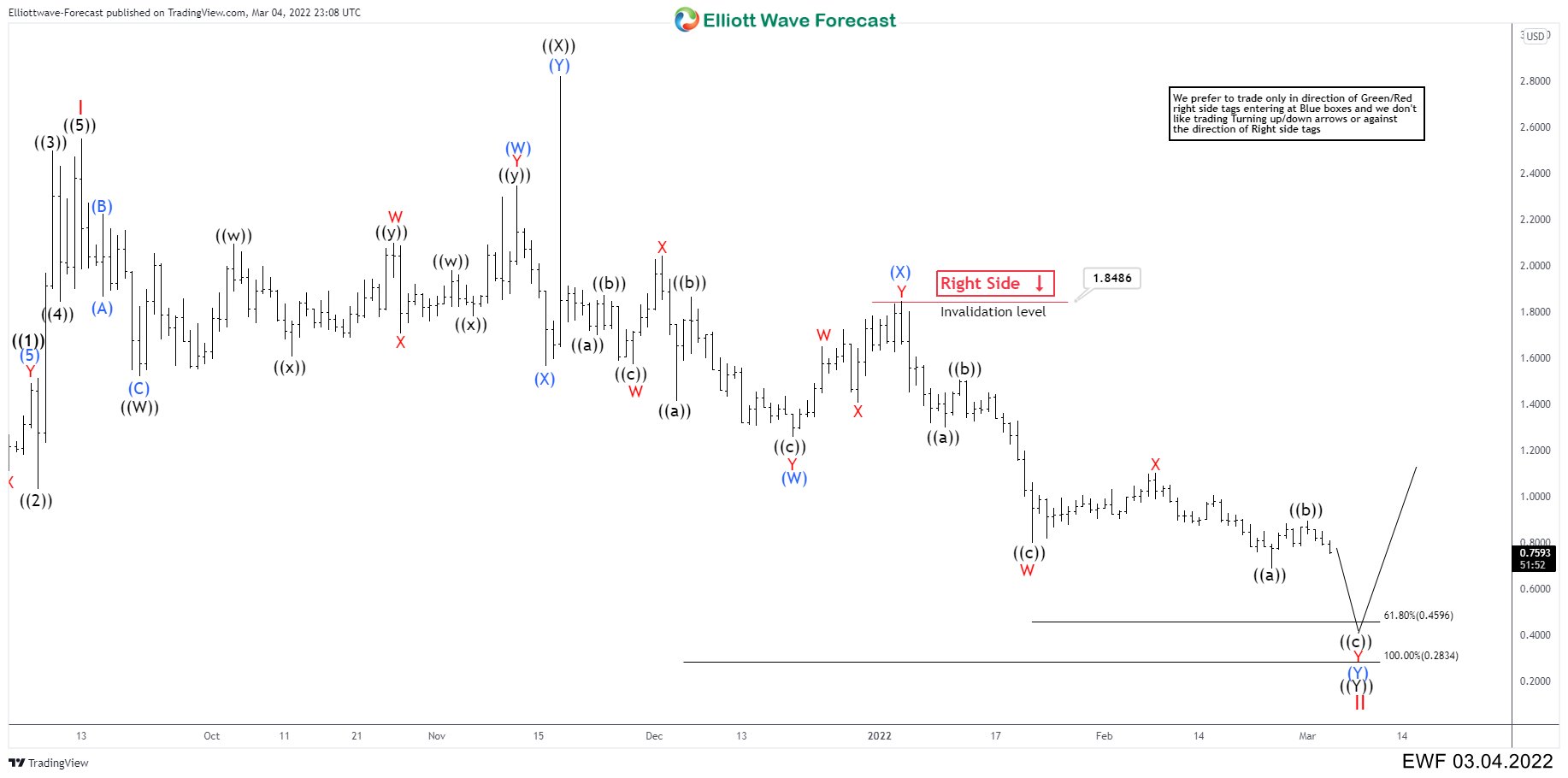 After two months, ALGO had already reached the bounce area on January 22 falling to 80 cents. Nevertheless, as we can see on the March chart, we restructured the triple correction count (W), (X), (Y), (XX), and (Z). We now have a double correction more extended to look for further downside. The new target area in this case changed to go deeper from 46 cents to 28 cents. (If you want to learn more about Elliott Wave Theory, please follow these links: Elliott Wave Education and Elliott Wave Theory).
ALGO Daily Chart June 19th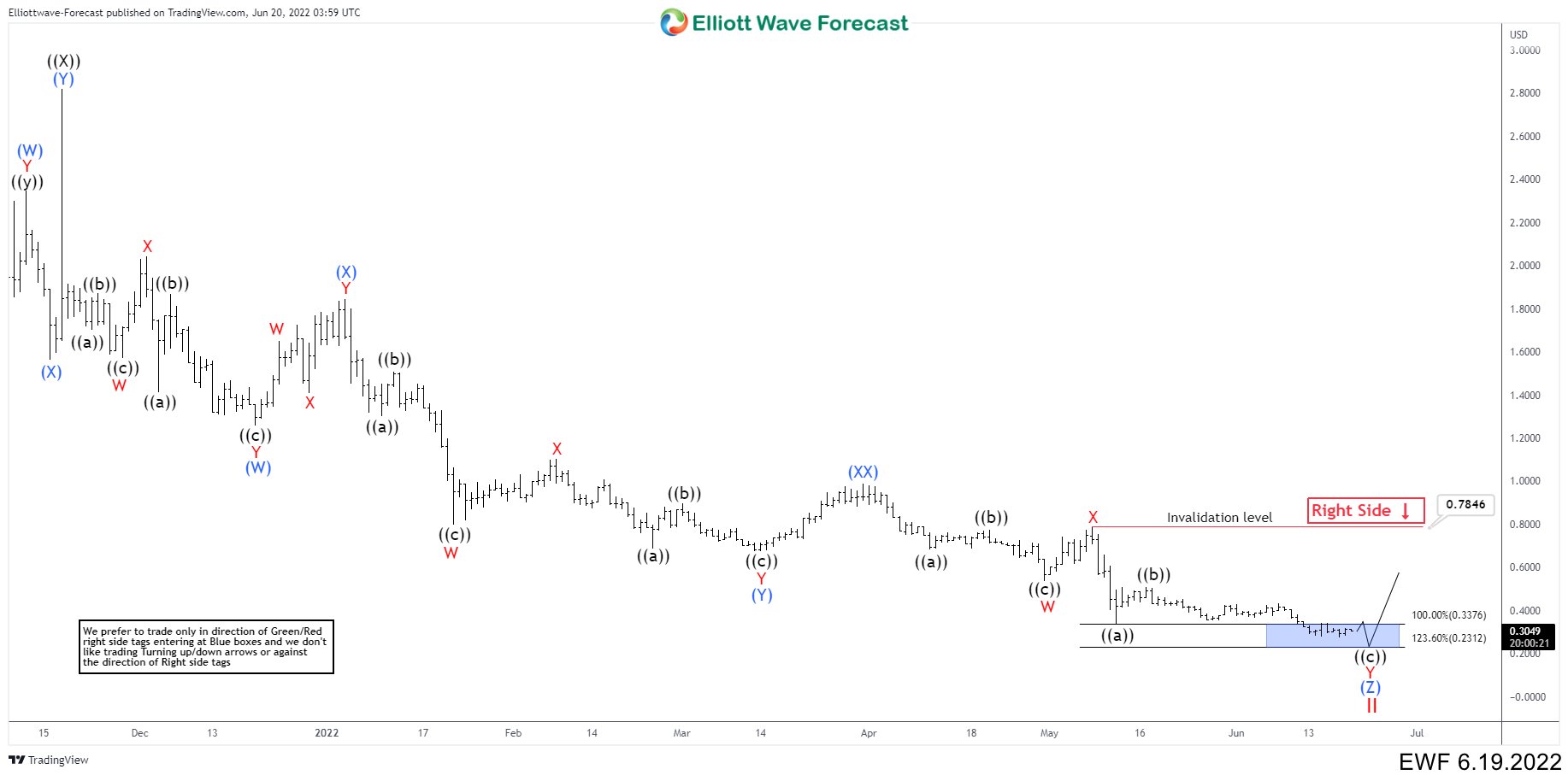 Currently on June 19, the cryptocurrency has already reached the proposed objective again and it is around 30 cents. The time to reach these levels was longer than expected; therefore, we adjust the chart to market swings. This adjustment resulted in a triple correction where the wave (Z) is building a double correction in lower degree. To complete this structure, we need 7 swings down and we are just at the last one. The target now is 34 to 23 cents. We expect to complete an impulse in this leg and we are in wave (4), so a further low towards 0.23 could end the correction and give us the bounce that many are waiting for. However, Fibonacci has shown us that it could go as low as 6 cents. We don't want to be too bearish, but a break of 23 could take us to that level.
Source: https://elliottwave-forecast.com/forex/algorand-cryptocyrrency-algo-expect/