The Santa Claus rally is a capital market phenomenon that happens from December 28 to January 2 of the following year. It named in 1972 by Yale Hirsc who noticed an unusual upward movement in the market in that period of time. This event is so recurrent for years that it earned its own name "The Santa Claus Rally." According to the 2016 Stock Trader Almanac, since 1896 the Dow Jones gained an average of 1.7% during this period obtaining a positive return 77% of the time.
However, since the 90s the Santa Claus rally has not been the same. It has had some ups and downs lacking the mythical "phenomenon"; but in the end, the history or culture ends up winning, the last statistics are put aside when people are going out to invest in the last week of the year.
NETFLIX in Santa's Rally
Netflix is ​​one of the companies that in the last ten years outperforms the stock market in the last week of the year and we are going to analyze it based on Elliott Wave Theory.
So far in December the performance has been positive and according to the following Elliott count where we have a double WXY correction that ends in equal legs in the daily chart, Netflix should continue with the upward movement (For more information on what is a double correction for please visit this link: Elliott Wave Theory). But let's remember what we are measuring in this article is the performance of the stock in the last week of December and anything can happen before we see the Santa Rally appear or not this year.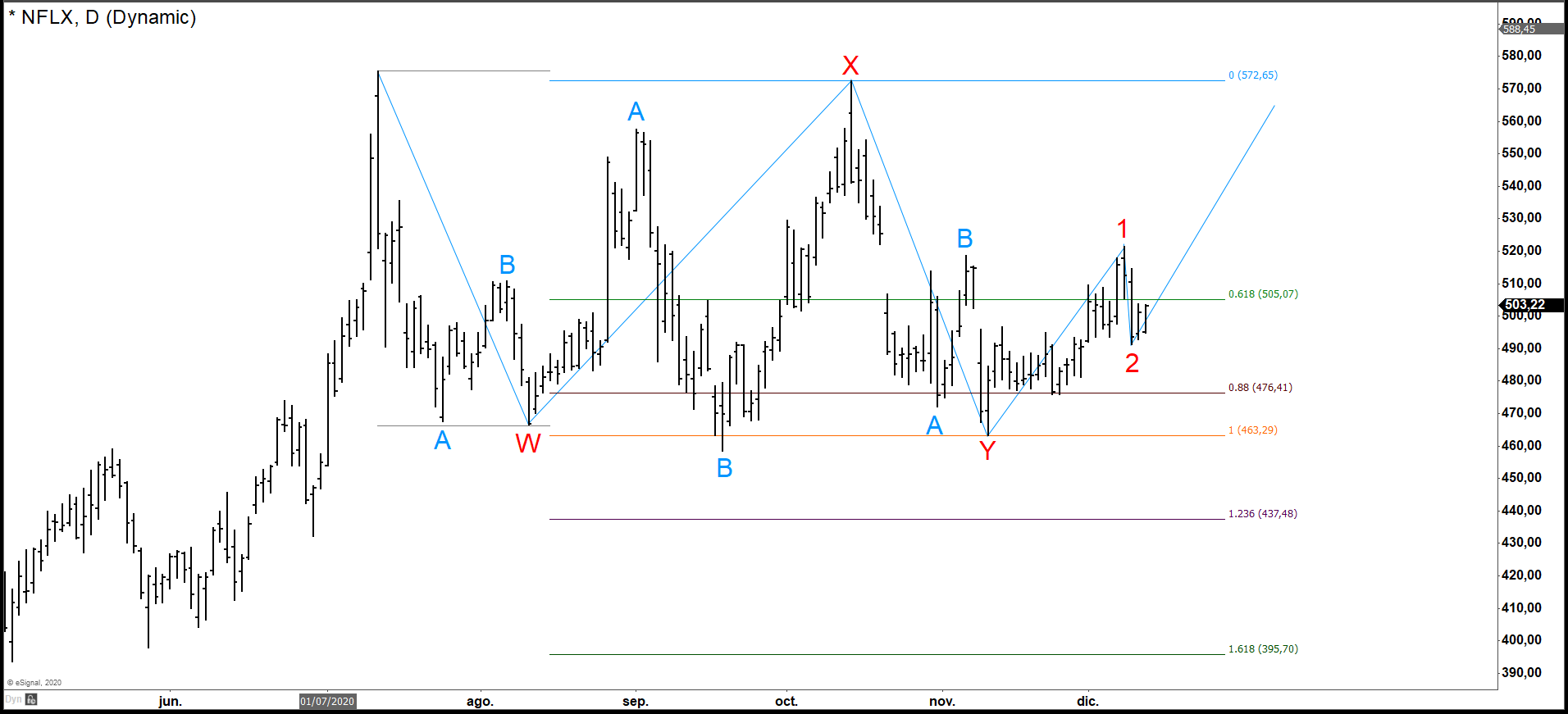 For the next 15 days, Netflix's structure could change and go to a double correction where Y wave could extend further downward in a zig-zag structure, but for that we need to break the 458.25 level to have a clearer picture and know whether it is worth investing in Santa's Rally.
Source: https://elliottwave-forecast.com/stock-market/will-santa-claus-rally-2020/