Two weeks' back-to-back good news on virus vaccine from Pfizer and Moderna have buoyed risk sentiment. Overnight news reports Moderna's COVID-19 vaccine has even a better 94.5% efficacy rate and longer shelf life compared to the Pfizer's. New Zealand dollar, usually a proxy for risk sentiment, rose to 0.6910 after the news.
Prior to all the good news on vaccine, we have suggested to our members that New Zealand Dollar will likely outperform. We come with this conclusion not because we know there will be good news on vaccines, but it's based on various New Zealand technical chart observations.
NZDUSD Daily Elliott Wave Chart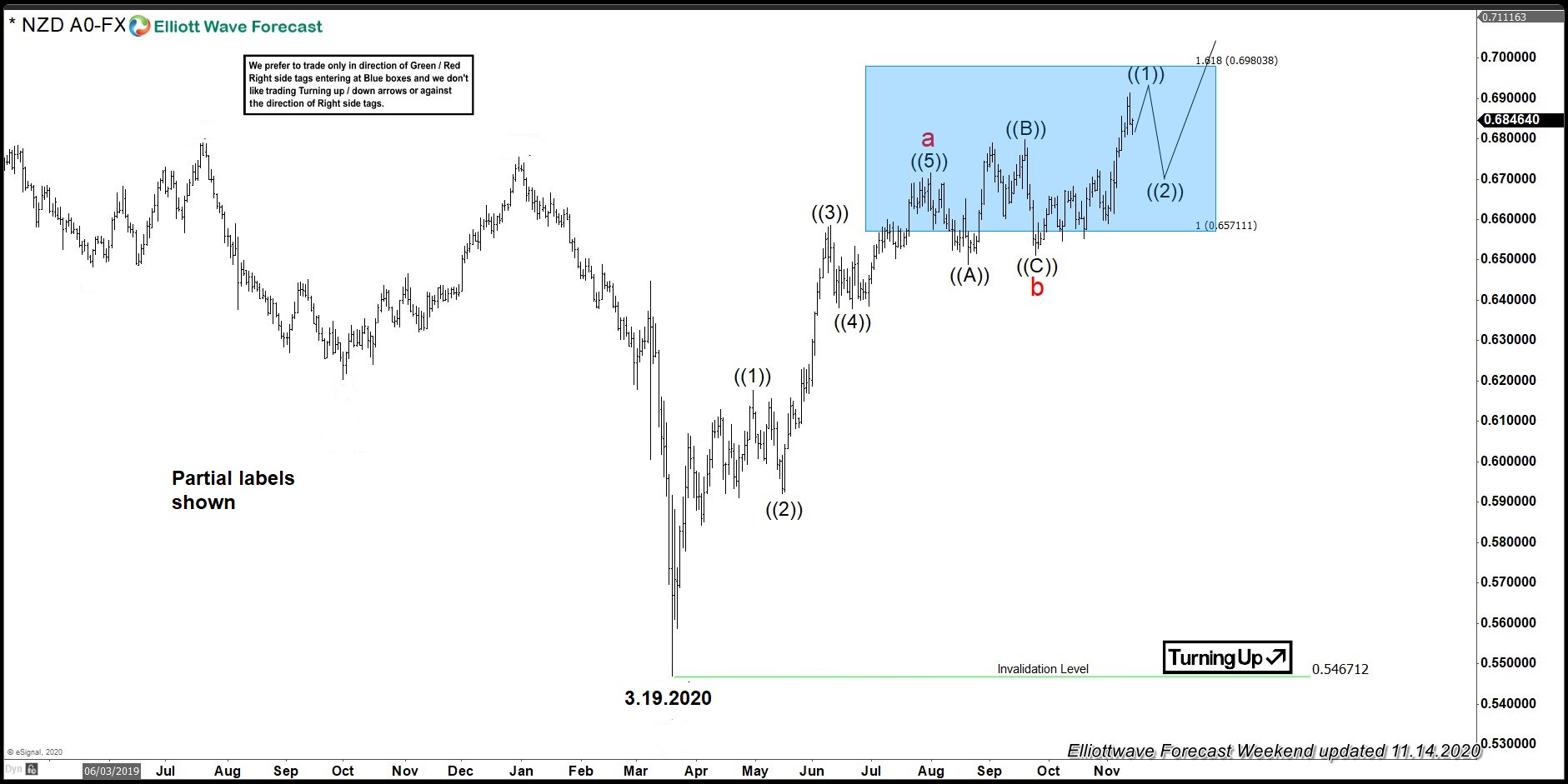 The weekend chart from 14 November above shows that pair has a higher sequence since March 19. 2020 low. It rallied in a 5 waves impulsive structure which ended wave a at 0.6715. Wave b pullback ended as a running flat at 0.6511. Pair has resumed higher in wave c and expected to find support in 3, 7, or 11 swing against 0.6511 low for further upside.
EURNZD Daily Elliott Wave Chart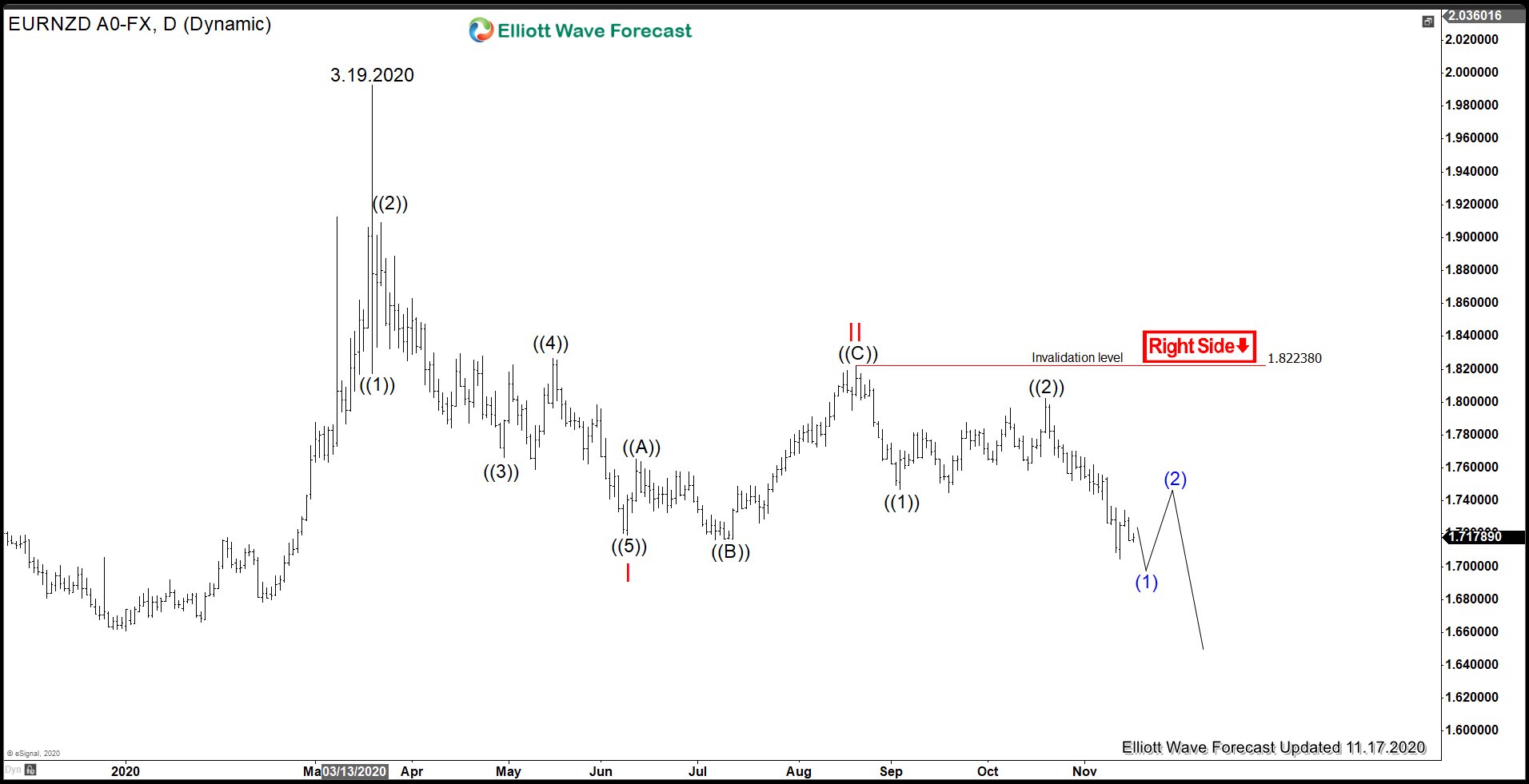 Another pair that gives us a clue on the outperformance of New Zealand currency is EURNZD above. As we can see, pair has a lower low sequence from March 19, 2020. This is technically like the inverse of NZDUSD. A 100% – 123.6% Fibonacci extension from March 19 high should see pair reaching at minimum 1.483 – 1.548 to end wave III / c. It can extend farther below to 161.8% towards 1.379 if it's a wave III.
The good news from Moderna overnight is the second positive vaccine news after Pfizer/BioNTech last week. With better preliminary results, it provides a massive boost to the fight against Covid-19. New Zealand also got a boost after the Reserve Bank of New Zealand (RBNZ) downplayed the need of negative interest rate last week. The two charts above argue that the positive risk sentiment will be here for a while.