Gold has finally broken to a new record high this week, confirming the secular bull market has resumed. We know it's a matter of time as it has made a new all time high to almost all other major world currency. In our public seminar in September 2019, we mentioned that XAUUSD should follow the path of Gold vs other major currencies.
Several factors contribute to the rush to the yellow metal. One of the major drivers is the unprecedented money printing by central banks which continues to devalue paper currency. The Fed has tried to normalize balance sheet last year, but was unable to do it without creating major financial turbulence. This year, things get worse with the pandemic. Central banks around the world continue to pump liquidity to save the economy. They have also pledged to maintain low interest rate for the medium to long term.
Owning Gold in this environment thus becomes more attractive as the opportunity cost is smaller. After all, storing cash in banks do not generate any interest either for the foreseeable future. Another major driver is the falling value of the US Dollar. As commodities are priced in the US currency, fall in US Dollar typically push commodity prices higher. Spot price has already increased 38% since the start of the year as nervous investors buy gold to protect their wealth. The break to new all-time high opens up further upside in Gold and we believe the yellow metal should perform very well in years to come.
Gold (XAUUSD) Weekly Elliott Wave Chart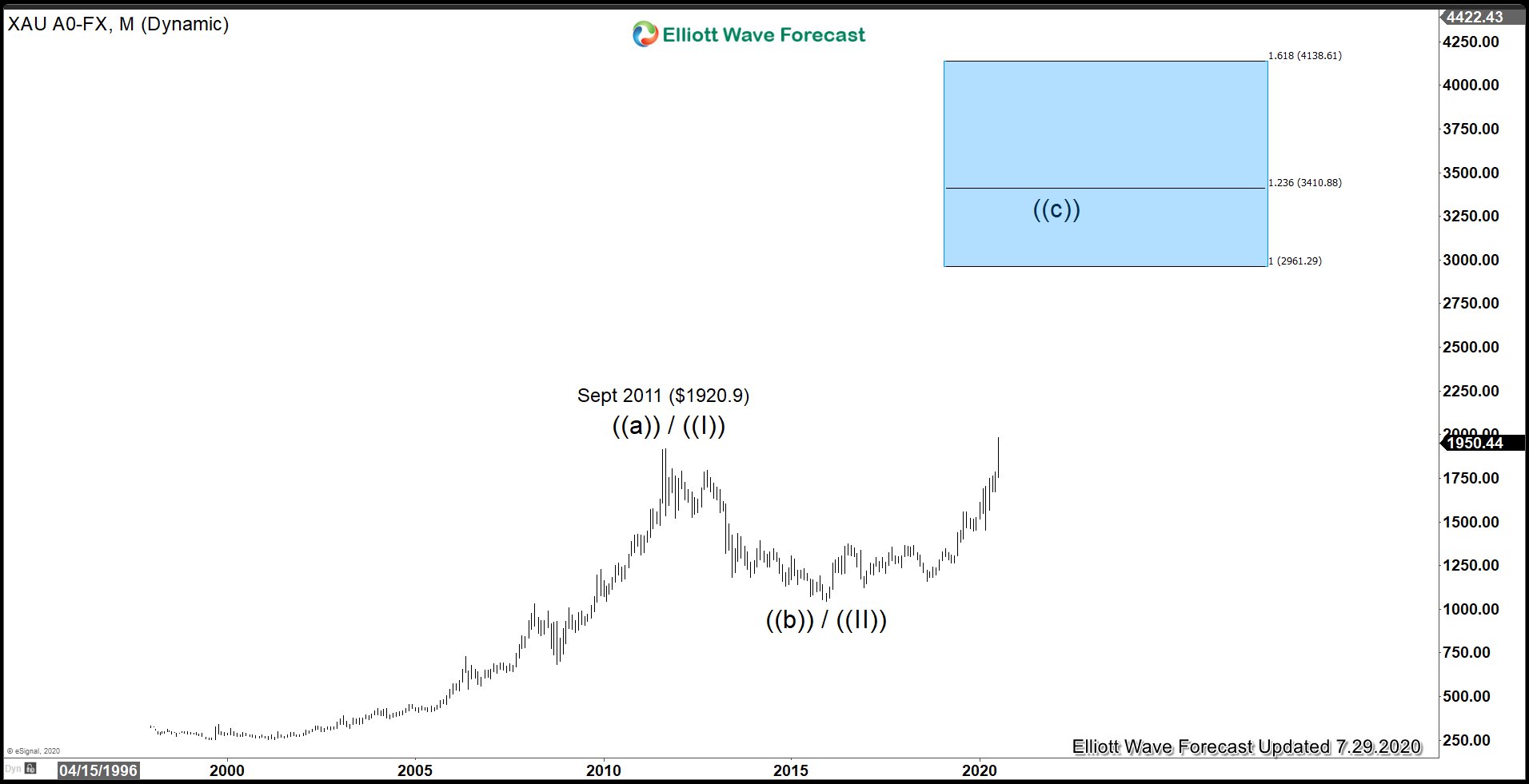 Weekly Elliott Wave chart above shows that Gold broke to new all-time high above September 2011 high ($1920). A simple wave ((c)) = wave ((a)) measurement gives a target area of 2960 – 3410 in years to come. If the rally becomes impulsive, then this leg higher can a wave ((III)) and it can go to as high as $4130. The outlook of Gold in years to come is indeed positive.
Gold (Daily) Elliott Wave Chart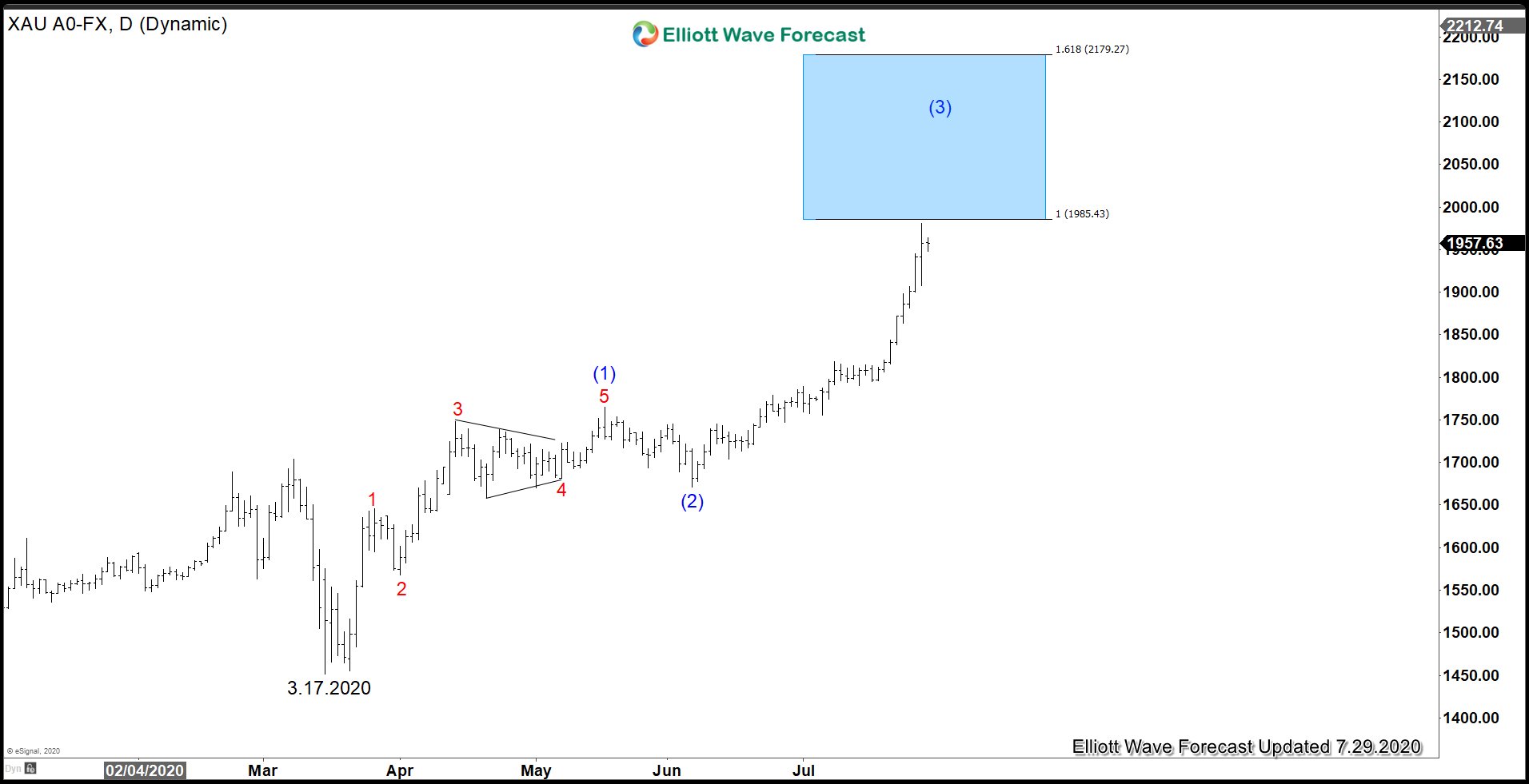 Daily Elliott Wave chart above shows a simple but effective Elliott Wave analysis. We know that Gold has broken to new all time high so the move higher has to be impulsive. From March Covid-19 low, we can see a clear 3 waves so far and it has reached the 100%. However, since it's impulsive, wave (3) potentially can extend higher to as high as $2180 (161.8% Fibonacci extension). Thus, shorter cycle, further upside still can be seen even though we have reached the 100% minimum target.