Multi timeframe forex trading is essentially aligning your trade to flow in the direction of the larger wave, since the larger wave can take you in the correct, and often larger trend. While most of the time we see discrepancies between the various timeframes, there are occasions such as the trade below, which prove the effectiveness of this trading strategy.
On the Metatrader 4 platform we have the default 1min, 5min, 15min, 30min, 1 hour, 4 hour, daily, weekly and monthly charts, so looking at multi timeframes is easy. Below we will apply multi time frame analysis on Ichimoku charts using 1 hour/4 hour/daily charts, starting with the largest timeframe, and entering the trade on the smallest timeframe:
USDCAD Daily Chart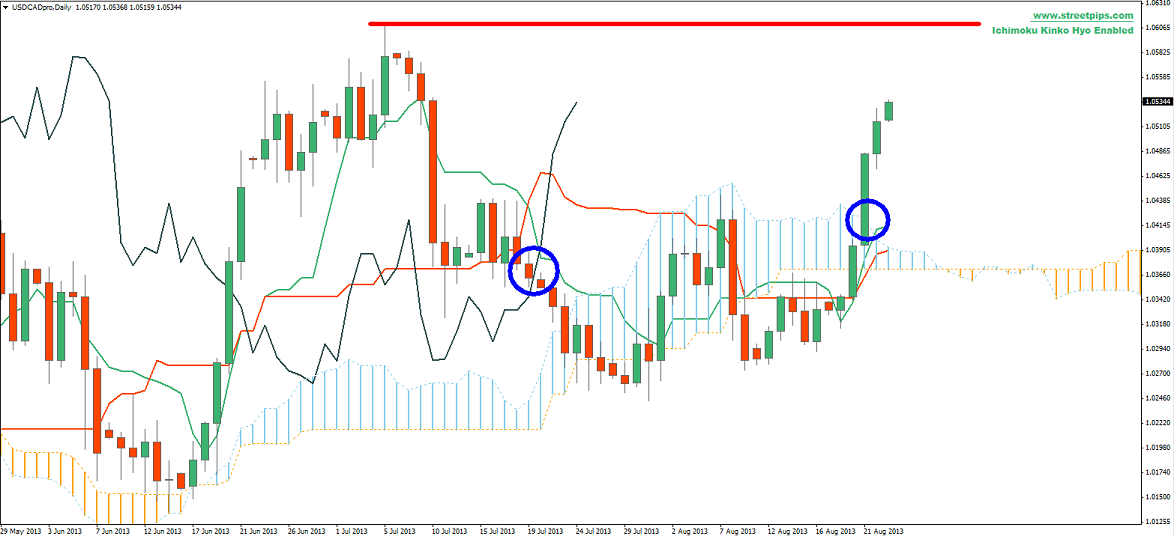 In this USDCAD daily chart, we note a distinct kumo break 2 bars ago, in the right side blue circle. This happens right about the same time when the Chikou Span breaks above price, circled to the left. The bullish momentum is strong but we will be careful of the red horizontal line resistance, which is the recent high. Next we visit a smaller timeframe, the 4 hour charts.
USDCAD H4 Chart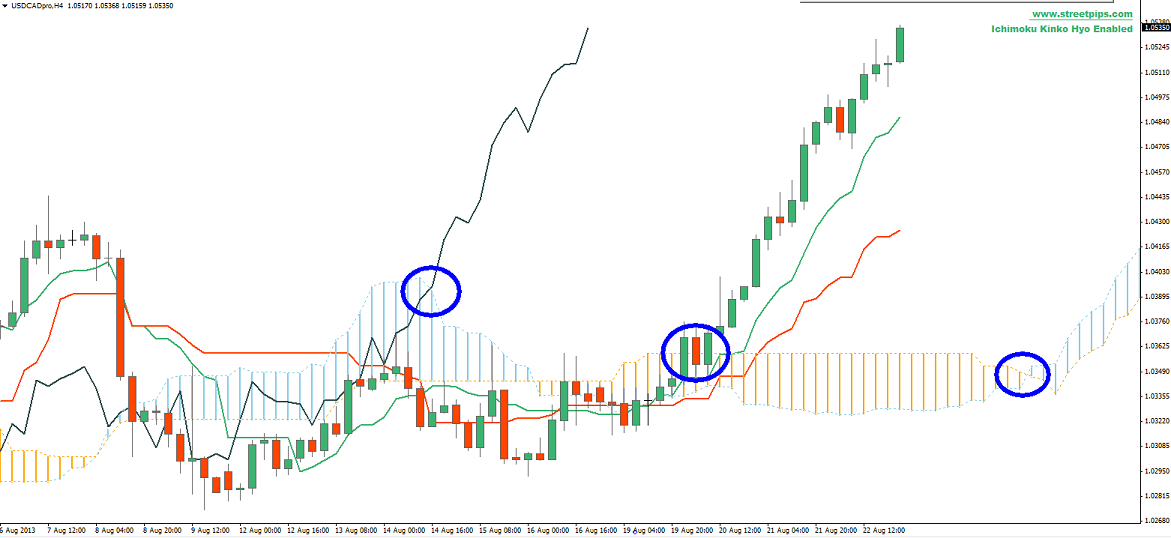 Again, we see strong bullish setups. In the left circle, Chikou Span broke out of the kumo. In the centre circle, we see a Kumo break, and up ahead on the right circle we see a bullish kumo twist. Next we visit the 1 hour charts.
USDCAD H1 Chart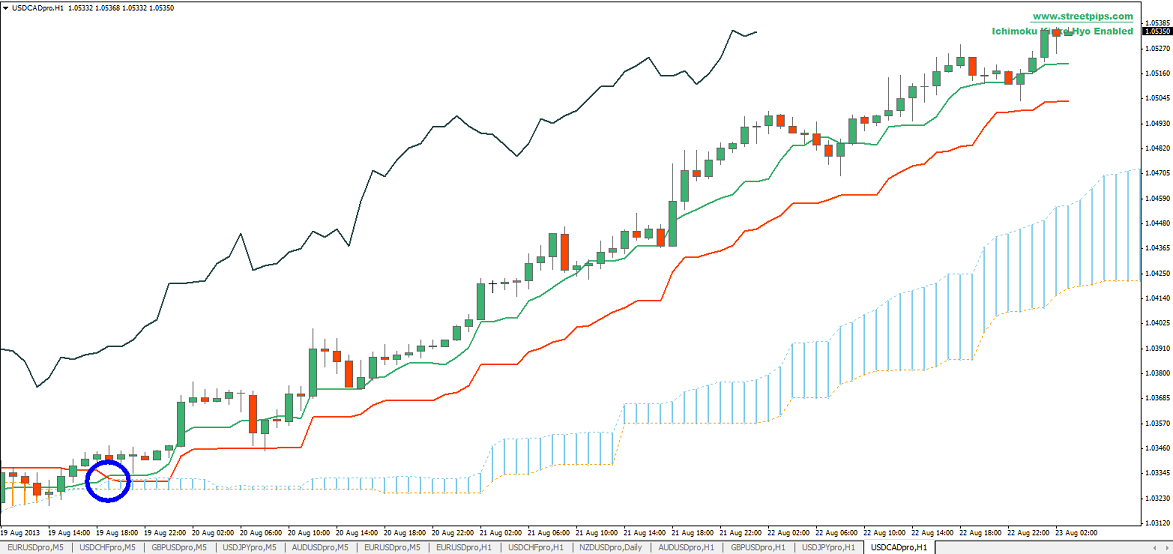 With the daily and 4 hour charts pointing up, a trader would have the confidence to enter a long trade on the hourly chart, right where the green Tenkan Sen crosses above the red Kijun Sen (circled in blue). Since this bullish crossover happens above the Kumo, this qualifies the cross as a strong crossover, another bullish confirmation. We also see a thickening bullish kumo cloud ahead. Notice how this strong trend sees prices staying well above the red Kijun Sen line.
Once the larger trading timeframes signal a direction, traders can look to enter long trades during retracements on the shorter time frame. This can improve the reward to risk ratio and fully take advantage of a high probability trend play.
Written By: Streetpips.com
Website: http://www.streetpips.com
Profile bio: Streetpips.com scans books and websites for trading strategy ideas. We then select those which are programmable, code them, and share these with our members.