The Travelers Companies, Inc., TRV, is an American insurance company. It is the second-largest writer of U.S. commercial property casualty insurance, and the sixth-largest writer of U.S. personal insurance through independent agents.
Weekly TRV Chart July 2023
TRV ended a great super cycle in the year of 2019 reaching a peak at $154.86 which we call the wave ((I)). Then the market made a quick and strong correction driven by the COVID19 pandemic in 2020. The company lost 50% of its value reaching $76.99 per share in March. This culminated wave ((II)) and we are currently building wave ((III)). Wave (I) of ((III)) ended at $194.51 in January 2023 building an impulse and it has been correcting in wave (II) of ((III)) ever since.
Wave "a" of (II) fell to the price of $161.33 in March and the rebound as wave "b" ended at $185.77. As long as the price action is below this level, we expect to continue to the downside building an impulse as wave "c" of (II). The blue box is in the 152.52 – 131.87 area, from where we should finish the wave ((II)) and continue the rally or see 3 swings up at least.
Weekly TRV Alternative Chart July 2023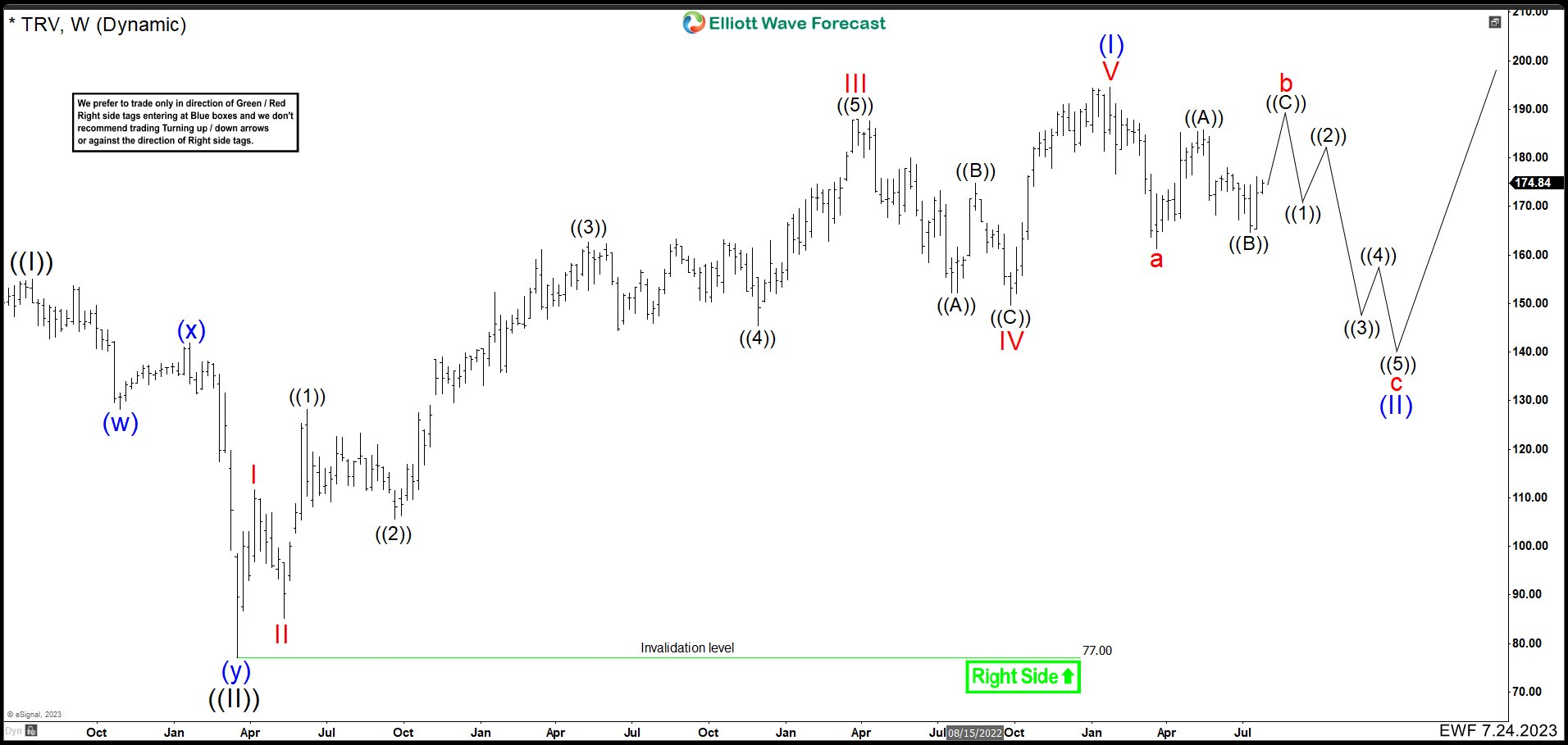 As an alternative to the previous chart, we see the possibility that wave "b" has not ended yet. This means that it should break above $185.77, reach around $189.22 and turn lower as wave "c".
Source: https://elliottwave-forecast.com/stock-market/travelers-trv-correcting-march-2020/