The investments of the reporting participants in the options and futures markets on the S&P500 stock index of the CME Group exchanges decreased by 1%.
Total cash investment in the S&P500 was $ 962 billion 917 million.
The net margin of the bulls increased by 4%. The total value of buyers overweight, according to COT reports published by the Commodity Futures Trading Commission of the United States, amounted to $ 15 billion 635 million.
The number of locked positions of investors decreased by 19%. The ratio of S & P500 cash investments to SMART MONEY is as follows: 51% of buyers and 49% of sellers.
The closest support level when trading on a daily timeframe is the monthly market maker balance (2525.00).
The addition of options for growth on monthly contracts totaling $ 1 billion 252 million further enhances the monthly balance of the market maker.
In case of breakdown and consolidation below the indicated support level, the next target for reduction is the optional increase level of $ 427 million for growth (2596.50).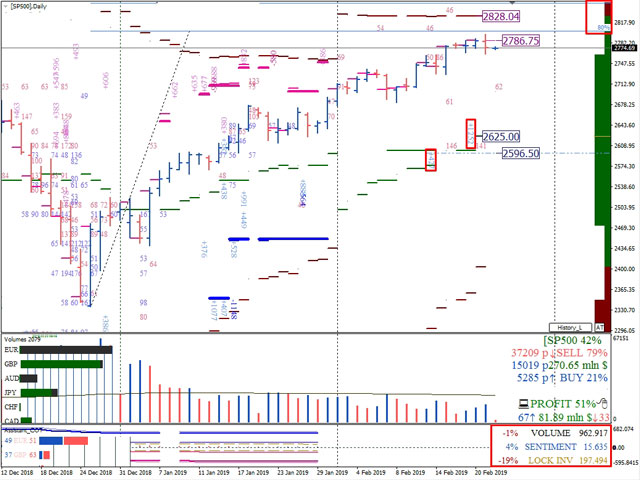 The premium level of the weekly hedger resistance area (2786.75) is the closest current resistance level when trading inside the current option month.
The next level of long-term resistance is the monthly resistance level of the market maker 2828.04.
In addition, they reinforce the considered resistance level by the close location of the resistance zone of 80% (2802.15-2849.59).
When doing intraday trading, you should pay attention to the 2% zone of buyers (2767.27-2764.27), which is a key support area for Friday, February 22.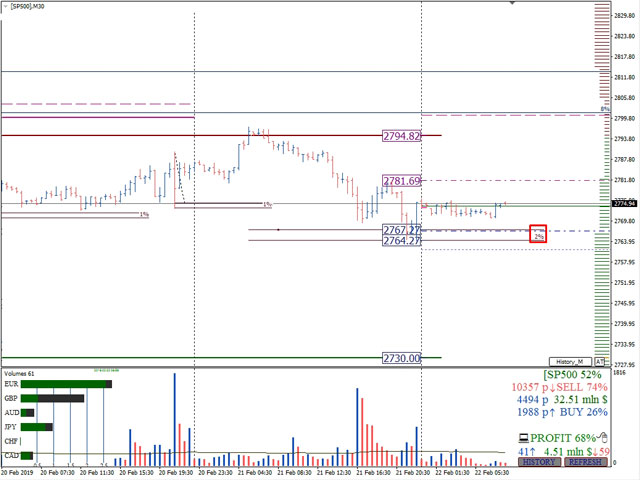 The location inside this area of ​​support for the level of limit buyers (2766.89) further enhances it.
The ultimate goal of reducing to the close of trading this week is the level of the weekly balance of the market maker (2730.00).
The closest resistance today is the level of limit sellers (2781.69).
The ultimate benchmark for growth today is the weekly level of market maker loss 2794.82.
Dmitry Zeland, analyst at a brokerage company
MTrading
.