The total capitalization of investments in derivatives in swiss franc amounted to $ 17 billion 966 million. The decrease in capitalization was 13%.
The superiority of bull positions in monetary terms amounted to $ 9 billion 356 million. The increase in the predominance of bulls was 8%.
At the same time, the decrease in the locked positions of investors was less than 1%.
It is also worth focusing readers on the fact that the total cash investment in USD/CHF clearly indicates a preponderance of bull capitalization: 76% of buyers and only 24% of sellers.
The closest important resistance level on the daily timeframe is the premium level of the monthly hedging resistance zone at a quote of 0.9972.
The next target of the increase is the monthly level of hedger resistance (1.0035).
The nearest long-term support level is the monthly market maker balance (0.9896).
The next support level is the monthly option level of growth of $ 2.6 million positions for growth (0.9793).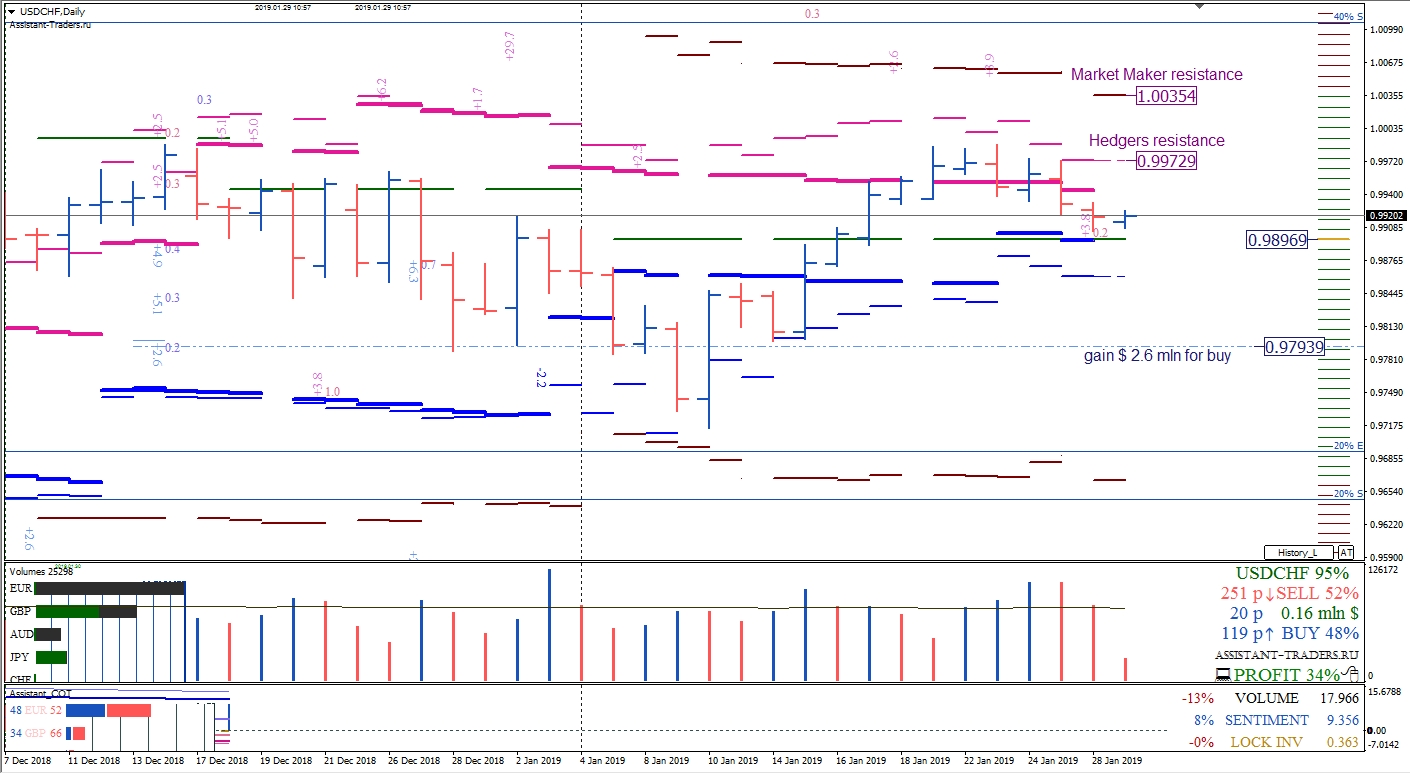 The key area for trading on Tuesday, January 29, is the zone of 8% of buyers (0.9911-0.9900).
The immediate goal of growth is the level of limit orders for sale (0.9949).
The next resistance level is the zone of 16% (1.0002-1.0023).
In case of an alternative development scenario, the target target for a decline is the weekly market maker balance (0.9857).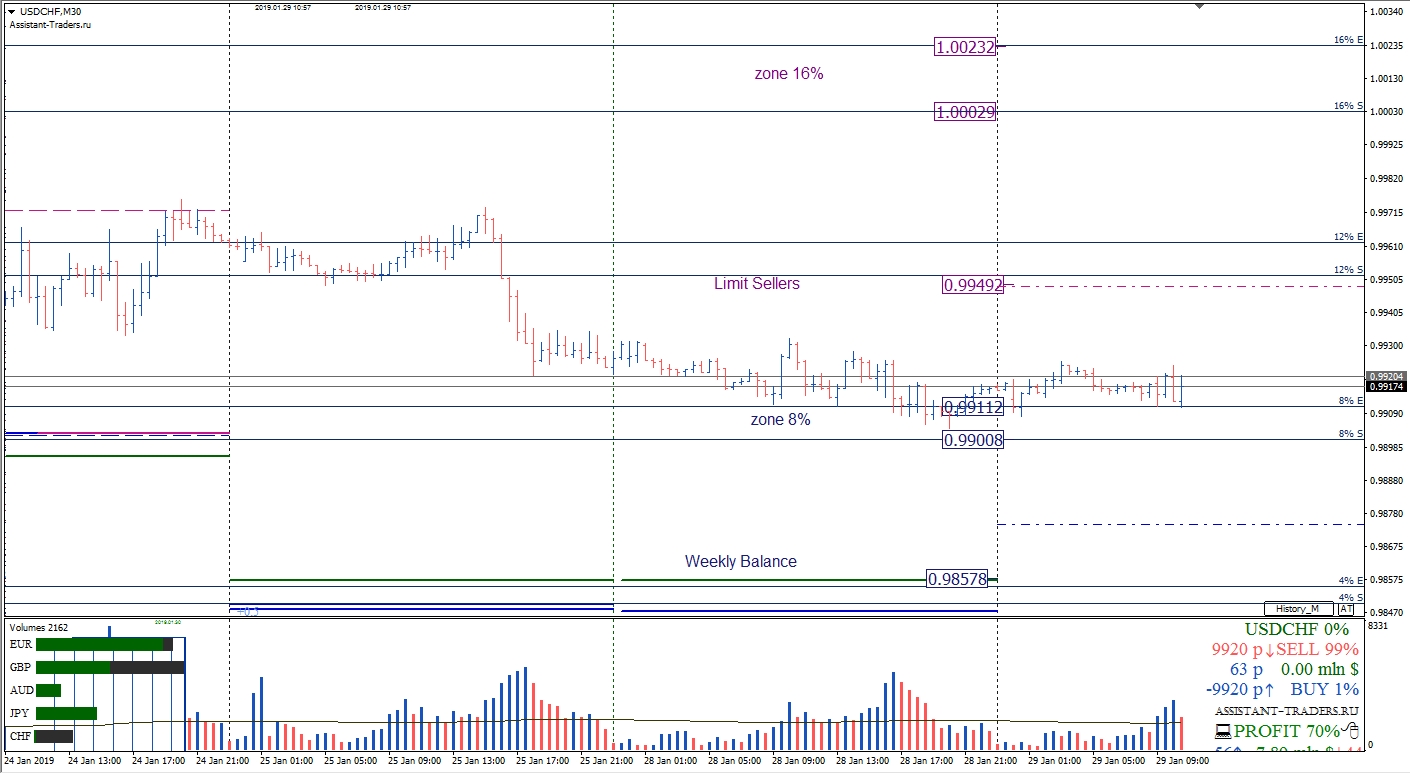 A detailed analytical review of the major currency pairs of the Forex market, Bitcoin and Ethereum cryptocurrencies, WTI crude oil, gold index, and S&P500 stock index is further on YouTube channel.
Dmitry Zeland, analyst at a brokerage company
MTrading
.