The pound sterling was headed for the biggest drop in a year after it emerged that the ruling Conservative Party has fallen short of a general majority after UK Election (GE 2017), just 10 days before the Brexit talks are scheduled to begin. The currency collapsed in front of all its main counterparts, since the supporters of Theresa May felt to lose the objective of 326 seats necessary to form a majority government, contrary to what many probes predicted and the market expected. Pound against US dollar hits the lowest levels since April after the first exit poll on Thursday predicted the Tories winning just 314 seats.
The Pound slides more then 2 percent against US dollar after touching $ 1.2636 at the London open on Friday. Which is the lowest level since April 18, the Theresa May day called the sudden election . It dropped to 2.5 percent, set for the biggest drop since the days after the Brexit vote. 
GBP tumbled due to a hung parliament after UK Election (GE 2017) ?
We don't think so. Charts below will prove that we were already expecting weakness in GBP and market was just looking for an excuse to sell GBP against various currencies. It was because GBP was showing incomplete swings sequence against many other currencies or was in areas from where weakness in 3 waves at least was expected in GBP against other currencies. We at Elliottwave-Forecast we follow the technical factors in analysing the market. As everyone knows that Elliott wave theory is suggestive and can provide many scenarios as possible. For years, we have understood that nature and have created a distribution system and other tools to take away subjective nature of the theory and understand the nature of what we call the right side of the market. This combined with sequence of swings (3, 7 or 11 swings), market correlation, money management and picking trades with the right risk / reward, so that it would be profitable even if one person won only 4 out of 10 trades, that will provide the advantage of becoming a successful trader / investor. For us the Elliott wave Theory is only a language to communicate to members but use other tools for forecasting & creating  Blue Boxes. These Boxes represents the areas where Sellers/ Buyers agree into a 3 waves move and the safer way to trade.
GBPUSD 1 Hour Elliott Wave Chart before UK Election (6.8.2017)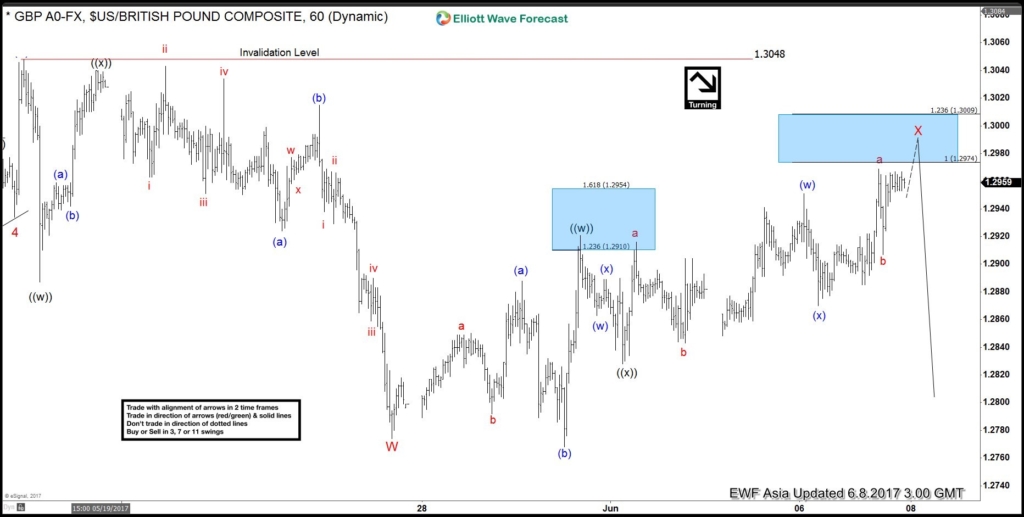 EURGBP 1 Hour Elliott Wave Chart before UK Election (6.8.2017)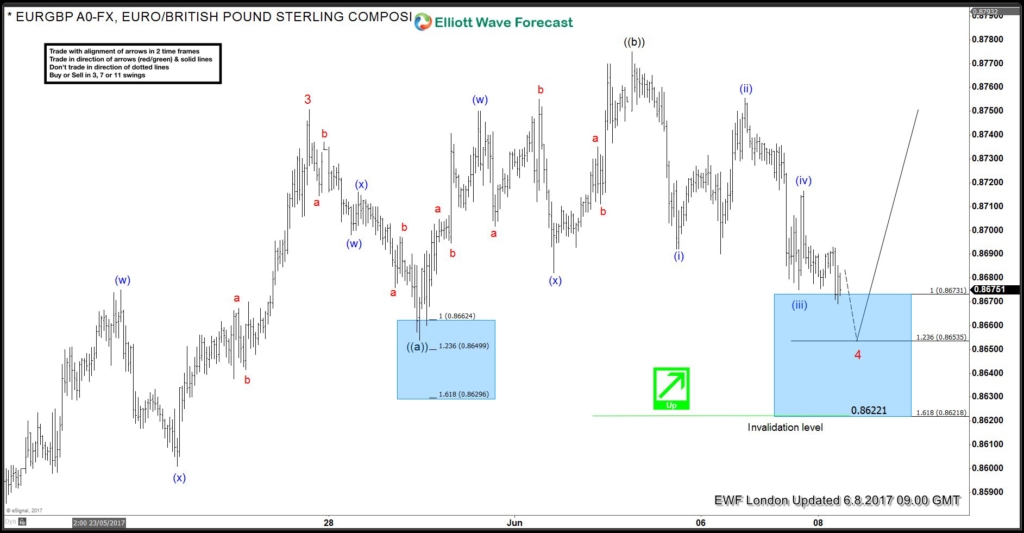 GBPJPY 1 Hour Elliott Wave Chart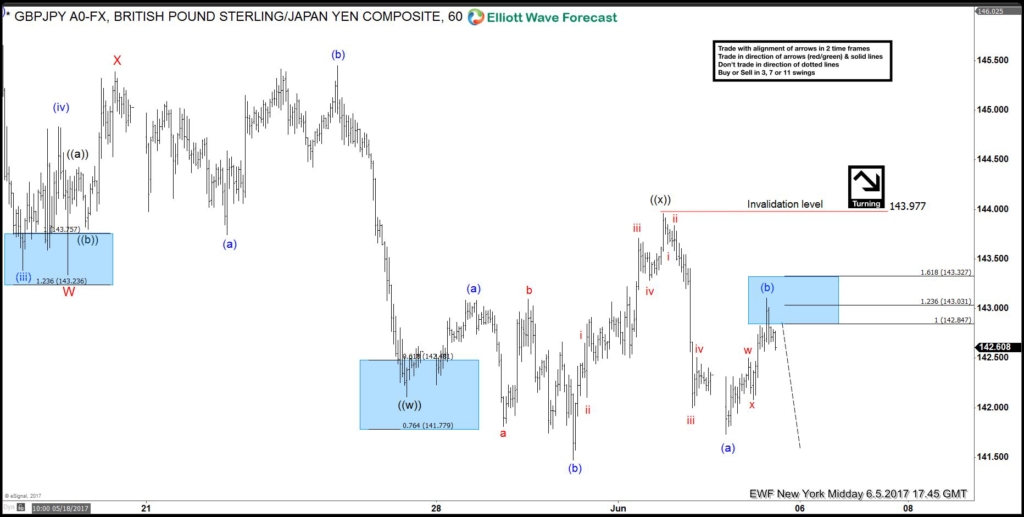 GBPAUD 1 Hour Elliott Wave Chart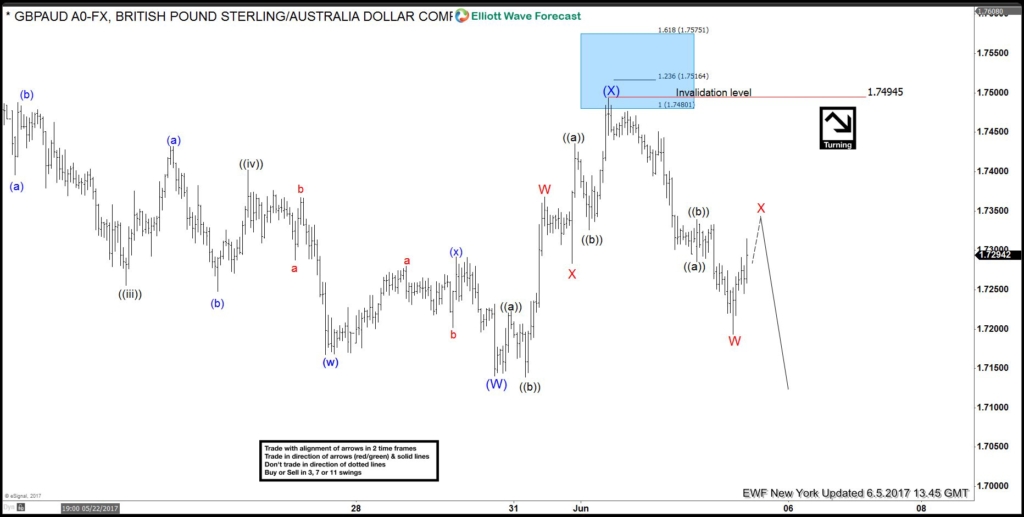 Source : https://elliottwave-forecast.com/forex/gbp-reaction-after-uk-election-2017