The USD/CAD pair fell during the session on Thursday, in order to retest the 0.98 level for support. So far, it has found it but it should be suggested that the overall trend is certainly to the downside. Also, we see quite a bit of resistance all the way to the 0.9950 level, and as such we are willing to buy at this point anyways.
The light sweet crude market looks relatively healthy during the Thursday session, so we could be ready to see a move to the upside in that market. Because of this, this market could continue falling as the Canadian dollar picks up steam.
With the Federal Reserve expanding its monetary policy recently, it does make sense of this pair should continue lower. If we can get a daily close below the 0.98 handle, we are willing to start selling this pair again as the recent breakout from the previous consolidation area did suggest a potential target of 0.92 or so. We still think that is very possible.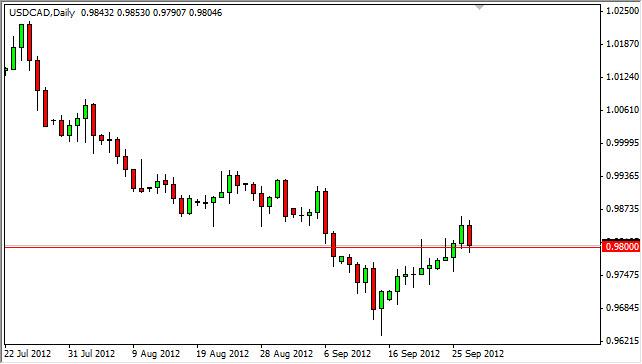 Written by FX Empire