The EUR/USD pair had a bearish session on Wednesday as it broke down below the shooting star formed on Tuesday. The uptrend line that had held this market in place for so long did in fact do so on Wednesday, but it should be noted that the market did in fact violate it, showing that perhaps the bearish pressure is starting to mount.
If this market goes ahead and pops from this area, we are not willing to buy it as we feel the 1.25 level will be far too resistive for the buyers to get back over. We would actually prefer selling a break below the Wednesday lows, and would do without hesitation. This also would lead the market back down towards the 1.20 level, an area that we have expected to see a return to for some time.
As for buying, there simply far too many things that can go wrong with the Euro in order to do so.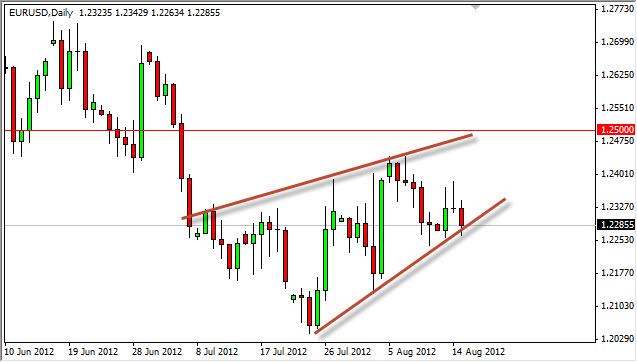 Written by FX Empire