Hello fellow traders. In this article we're going to take a quick look at the Elliott Wave charts of RTY_F, published in members area of the website. As our members know Russell has been showing incomplete bullish sequences in the short term cycles from the 1730.3 and 1645 lows. Consequently we were calling for a further extension toward new highs. Recently Russell made a short term pull back that has reached its target area and found buyers. In the further text we are going to explain the Elliott Wave Forecast.
Russell Elliott Wave 1 Hour Chart 01.31.2023
Russell futures is giving us correction against the 1831.7 low. Break of 01/18 high made RTY_F bullish against the 1831.7 pivot in near term and we expect it to keep finding buyers in 3,7,11 swings. Currently we are getting intraday (ii) blue correction. Pull back already reached Equal legs zone at 1890.3-1871.8 area and we are expecting to see turn higher any moment. We don't recommend selling it and expect buyers to ideally appear at the marked zone for the further rally toward new high ideally or for a 3 waves bounce at least.
You can learn more about Elliott Wave Patterns at our Free Elliott Wave Educational Web Page.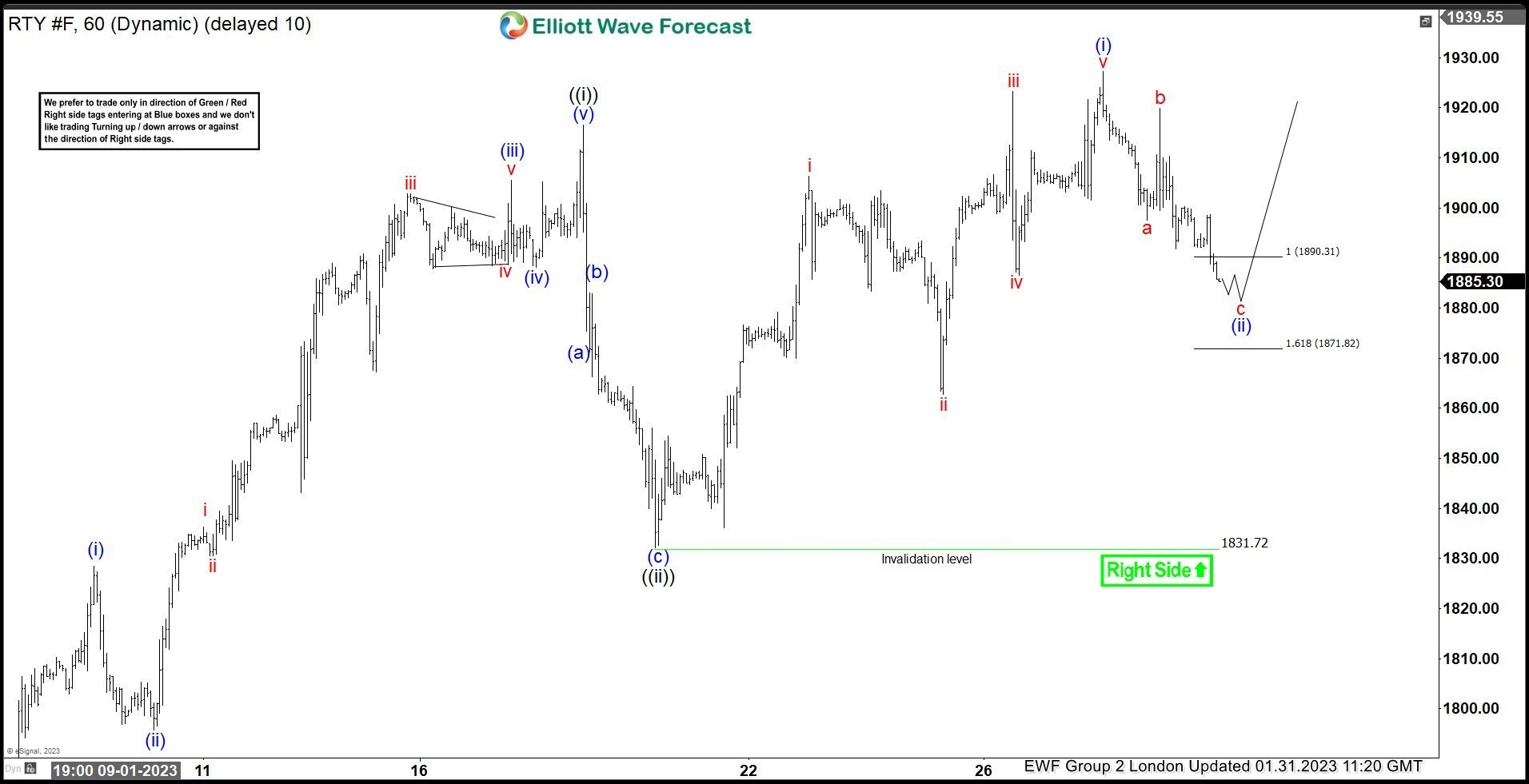 Russell Elliott Wave 1 Hour Chart 02.01.2023
Pull back completed right at equal legs zone at 1890.3-1871.8 . Russell found buyers at the marked zone and we are getting good reaction from there. Rally from the buyers zone made break of previous peak confirming next leg up is in progress. Wave (ii) is done and we should be ideally keep trading higher within wave (iii).
Keep in mind that market is dynamic and presented view could have changed in the mean time. You can check most recent charts with target levels in the membership area of the site. Best instruments to trade are those having incomplete bullish or bearish swings sequences. We put them in Sequence Report and best among them are shown in the Live Trading Room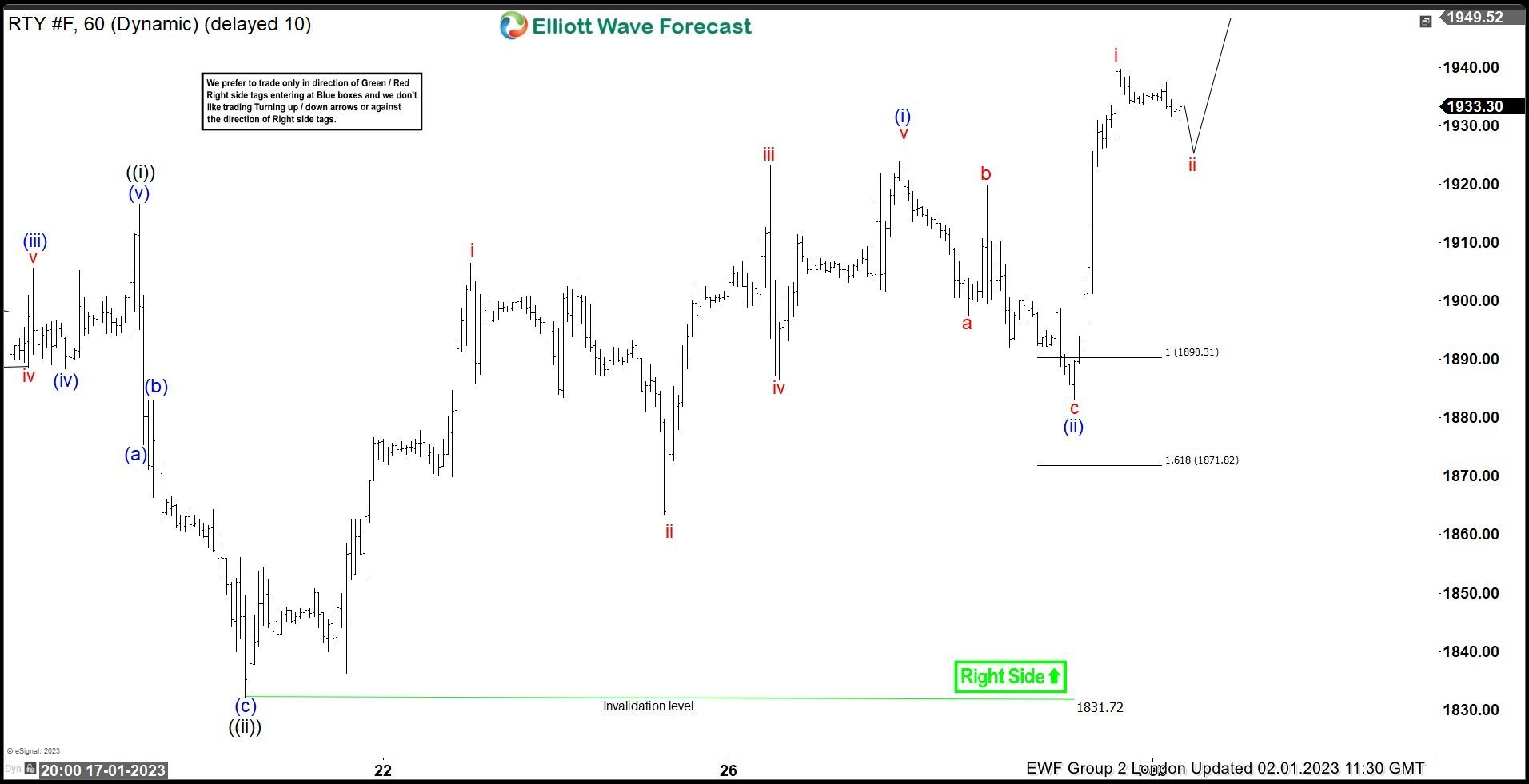 Source: https://elliottwave-forecast.com/trading/russell-rty_f-found-buyers-equal-legs/