The USD/JPY fell during the session on Friday, but got a bounce as this pair continues to defy gravity. This pair has definitely changed its attitude over the last couple weeks, and the fact that we formed a hammer for the Friday session after forming a shooting star on Thursday suggests that that we are going to continue to grind higher. In fact, we fully expect this pair to reach the 84 handle without any issues at all.
We see support at the 82 level, as well as the 81 and 80 levels. Because of this, we are willing to buy any supportive candles that break to the upside, including the Friday daily candle. We could be entering a small area of consolidation, as this type of parabolic move certainly needs to get a bit of rest, but we have no qualms about it: we are buying this pair and not selling it.
With the Bank of Japan working aggressively against the value of the Yen, this should continue further. With elections coming in Japan and the opposition looking ready to take over, there will be a tremendous amount of pressure on the Bank of Japan to increase its inflation target rate to 3%. In other words, they will be printing more Yen going into the future.
Nobody fights inflation or appreciation like the Bank of Japan. Quite frankly, before the financial crisis came along, the Bank of Japan was feared in its ability to step into the market in change things in an instant. If it weren't for the complete financial and global meltdown of assets around the world, the Bank of Japan would have this pair much higher than it currently is.
While the Federal Reserve continues to weaken the US dollar, it does not directly worry about this particular pair. On the other hand, the Bank of Japan worries specifically about this pair. They will just jump into the marketplace and intervene if they need to. However, it seems unlikely they will have to as the market races to cover the shore positions that they have been in. If we managed to get above the 84 level, we will more than likely see this pair go as high as 110.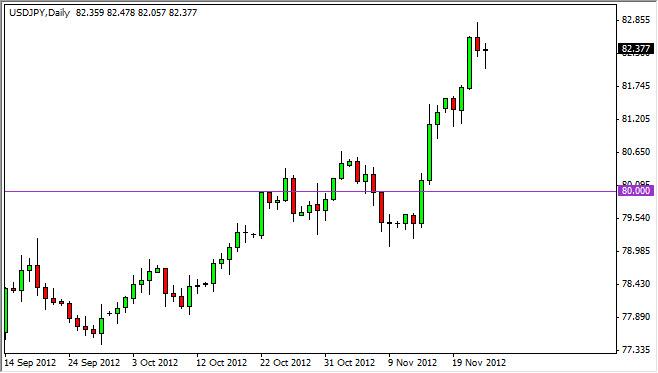 Written by FX Empire