The AUD/USD pair shot up on Tuesday as the "risk on" trade came back into play. The Aussie is often used as a proxy for global growth, and with the Federal Reserve meeting ending today; there is a real chance that the US afternoon could see some fireworks. The Aussie will be bought if commodities look to be rising, and one of the biggest things to artificially push the price of commodities higher is ore easing by the Federal Reserve.
The announcement isn't until 2:15 pm New York time, and as a result the majority of the day will be difficult to trade in our opinion. The market may try to positions itself ahead of time, but the announcement will be what truly matters. Don't forget the fact that the Fed can ease in an almost unlimited amount of ways, so the reaction at the end of the session is going to be crucial. The initial knee-jerk reaction may be where the fun is, and because of this – a lot of naïve traders will be playing around in the market at that time. However, there are a lot of different things that can move markets, and the cooler heads (and larger accounts) will look at the statement, try to figure out what they mean, and then make a trade. Because of this, the daily close will be more indicative of what true sentiment is.
The 1.02 level is resistive, and as a result we think that the area just above could cause a bit of trouble. The area isn't the largest resistance barrier, but playing the market at this point in time seems a bit like gambling as we have this area to get over as well as the announcement. With this being said, we will use a daily close above the 1.02 level to see if this pair can reach the 1.03 and 1.04 levels, where it will run into even more resistance. As for selling, a break of the bottom of Monday's hammer would suffice to get us short as it shows a break of support.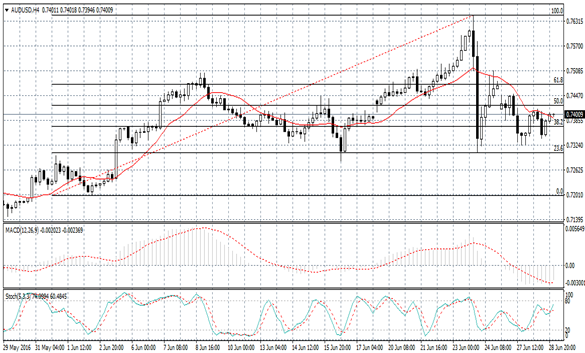 Written by FX Empire