The USD/JPY pair fell for much of the session on Thursday; bouncing off of the bottom of will we consider the lower level of the up trending channel. The 80 level has offered resistance yet again, but it must be said that we bounced and found ourselves pressuring that level yet again.
With the nonfarm payroll number coming out later today, this pair will be the one to watch. This is because we have two central banks that are currently trying to bluff each other as far as easing, and the fact is that this is simply a measurement of which one is going to be more aggressive about it. If the jobs number at the United States is fairly strong, this would suggest that the Federal Reserve will not ease much in the near term. On the other hand, we have the Bank of Japan who is very aggressive in their asset purchase program, and also are very aggressive been intervening if the Yen gets too strong.
In other words, if the Federal Reserve has a decent jobs number to look at tomorrow, it increases the odds that they will simply sit on their hands and keep rates where they are. If that's the case, this pair will continue to travel higher. We feel that a break above the 80.60 level would be a significant move that shows momentum changing. We do like the up trending channel so far, but acknowledge the fact that the 80 level needs to be broken within the next session or two to keep the strength in this channel.
As for selling this market, we see no viable situation where we would want to do that. The Bank of Japan has gotten rather aggressive at levels below here, and as such we do not want to take on a fight with the Bank of Japan. Having said that, we are in a "buy only" mode, and are looking for that breakout to get involved to the long side. More aggressive traders can take a break of today's high is in the currency pair, or for those of you that are little bit more conservative, a break above the 80.60 level.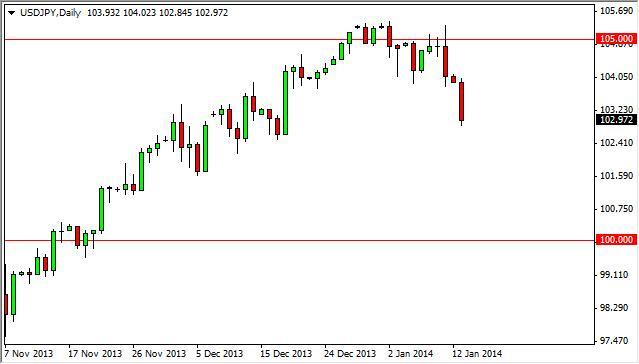 Written by FX Empire